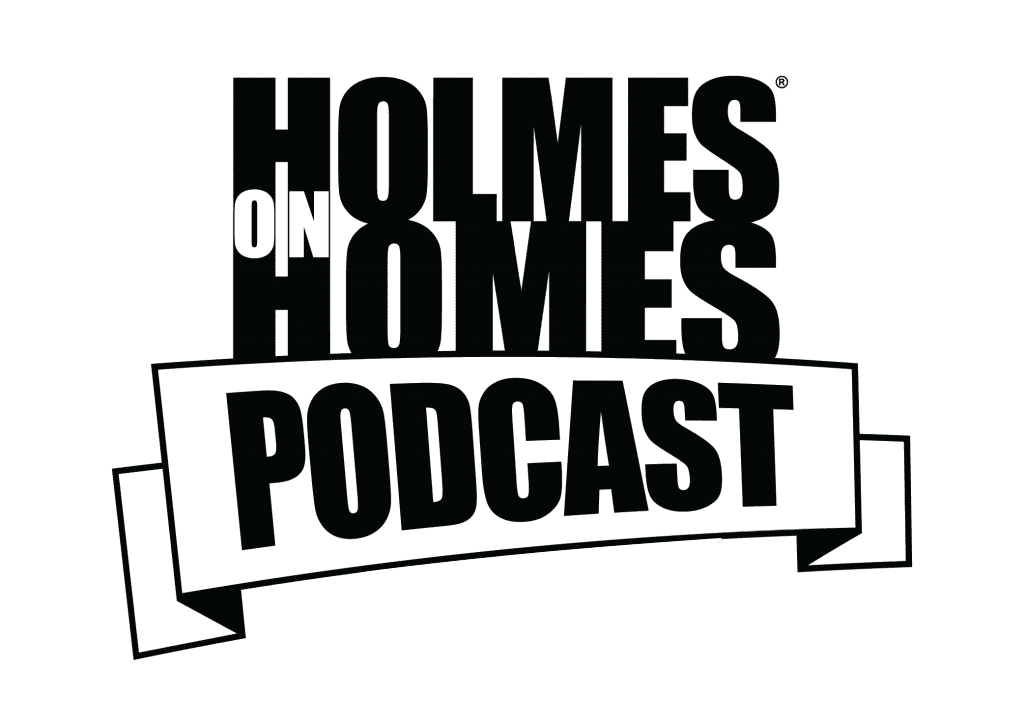 Season 3
With Mike Holmes
Mike Holmes, Professional Contractor and TV Host, returns with Season 3 of his Holmes On Homes Podcast, inviting YOU to listen to in-depth discussions he has with trade experts as part of his own research to help you build a safer, healthier home and environment.
Bringing you more expert interviews, advice, and answers to homeowners' most asked questions, join Mike as he sits down with electrical experts to break down everything you must know for electrical safety. They also uncover the danger of poor electrical work and how to avoid electrical fires. Safety is always first!
He also talks with WeedsB'Gone Pondscaping professionals about what pondscaping is, how it works, and how, contrary to popular belief, it has a positive impact on the environment. Mike, a dog and cat lover, even sits down to talk with a veterinarian and pet specialists, providing insights into nurturing healthy pets. From crafting a nutritious diet to building a comfortable home, this season covers it all.
This season is jam-packed with helpful tips and engaging conversations that you don't want to miss. Subscribe and listen to the Holmes On Homes Podcast, available on all major streaming platforms including Spotify, Apple Podcasts, and Google Podcasts. You can also watch the episodes below.
SEASON 3
Click below to watch the full episode and find more behind the scenes content, episode notes, and more.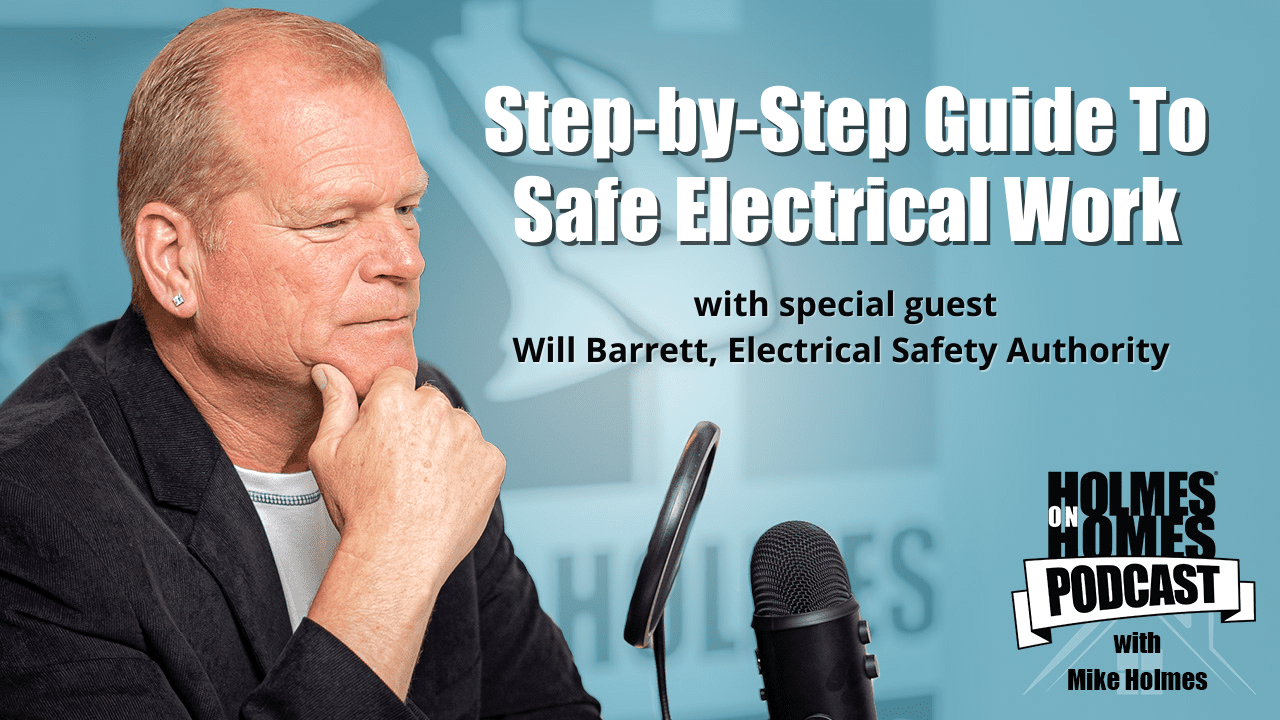 S3 | EPISODE #1
"Mike Holmes's Guide To Doing Electrical Work Safely"
With over 40 years of experience as a contractor, Mike Holmes has seen the devastating consequences of bad electrical work….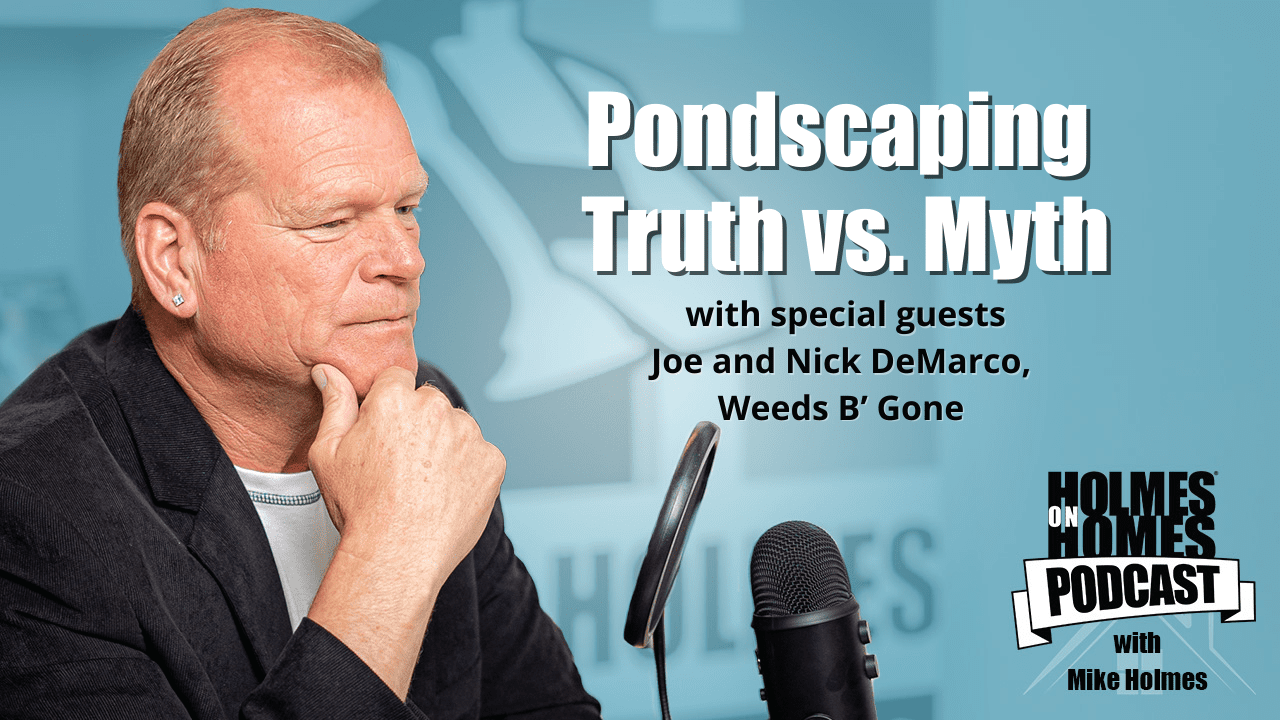 S3 | EPISODE #2
"Mike Holmes on What Is Pondscaping and Why Is It Important?"
Pondscaping is not just about making your backyard look nice; it's about creating a balanced ecosystem…
SEASON 2
Click below to watch the full episode and find more behind the scenes content, episode notes, and more.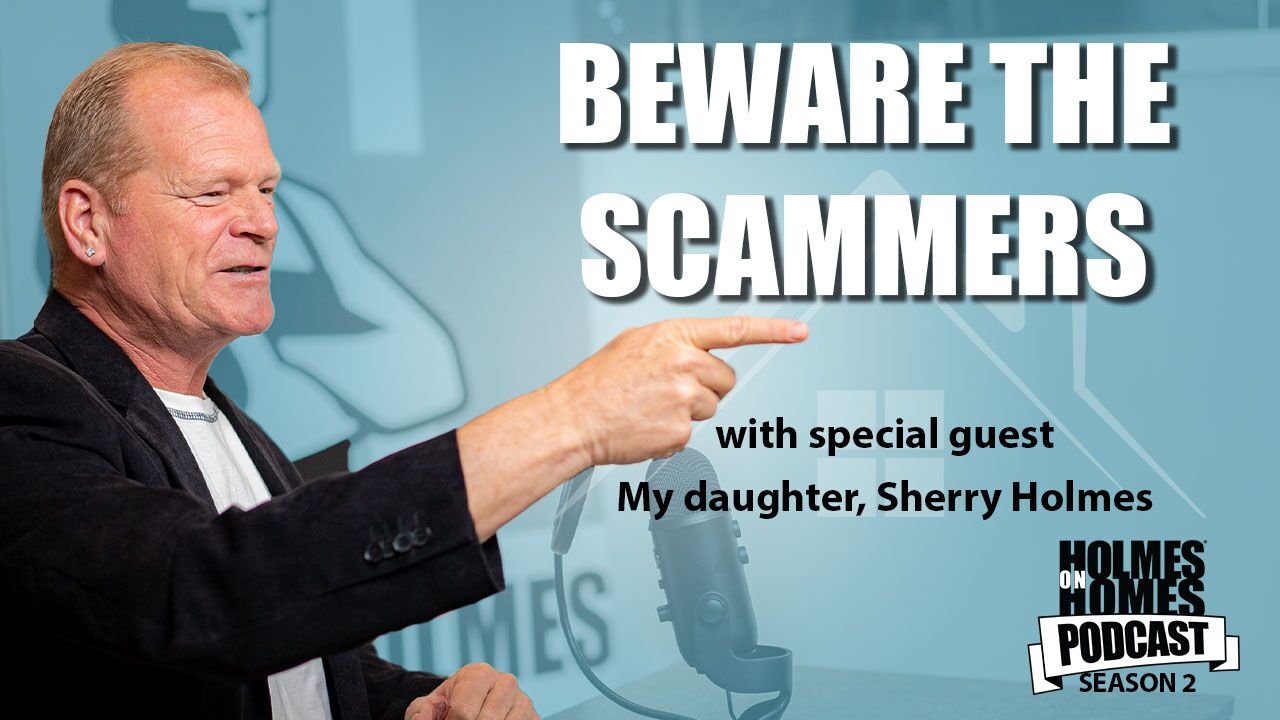 S2 | EPISODE #1
"Beware The Scammers"
In the world of technology, we live in anything has become possible. Unfortunately, that's not always a good thing especially when it comes…
S2 | EPISODE #2
"Post-Pandemic Renovation Trends"
While a lot of people may want to put the last two years behind them, the pandemic has truly affected the way people design and…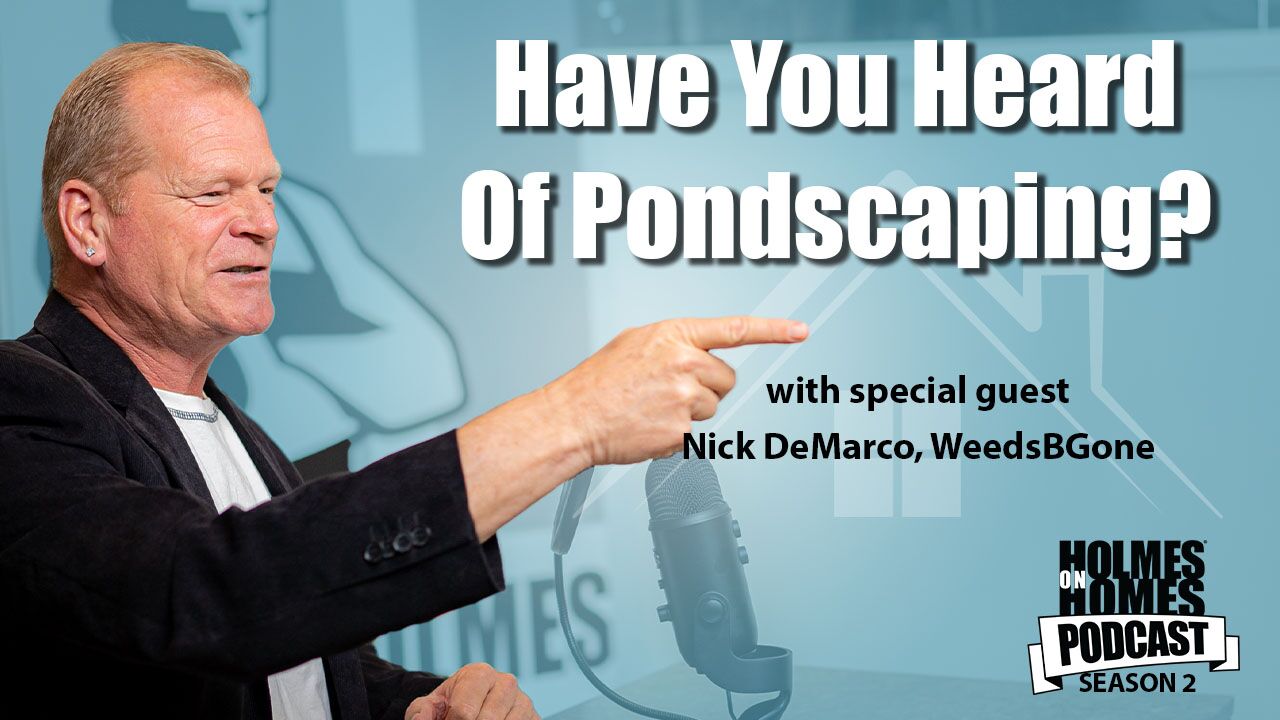 S2 | EPISODE #4
"Have You Heard Of Pondscaping?"
We all know about landscaping, but have you heard of pondscaping? Mike Holmes recently brought in pondscapers to help mitigate all the weeds that…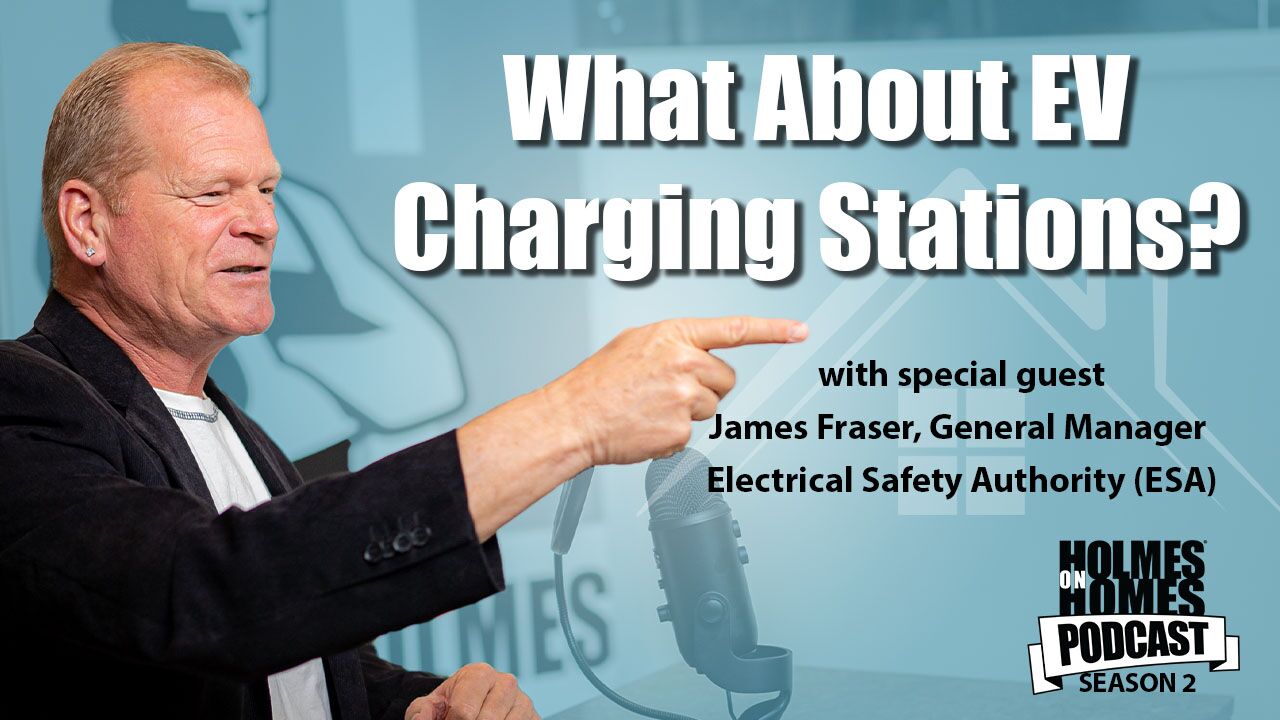 S2 | EPISODE #5
"What About EV Charging Stations?"
There are a lot of EVs on the road today. According to an estimate, more than half the cars sold in Canada will be electric by 2030. Recently I've been hearing a lot…
SEASON 1
Click below to watch the full episode and find more behind the scenes content, episode notes, and more.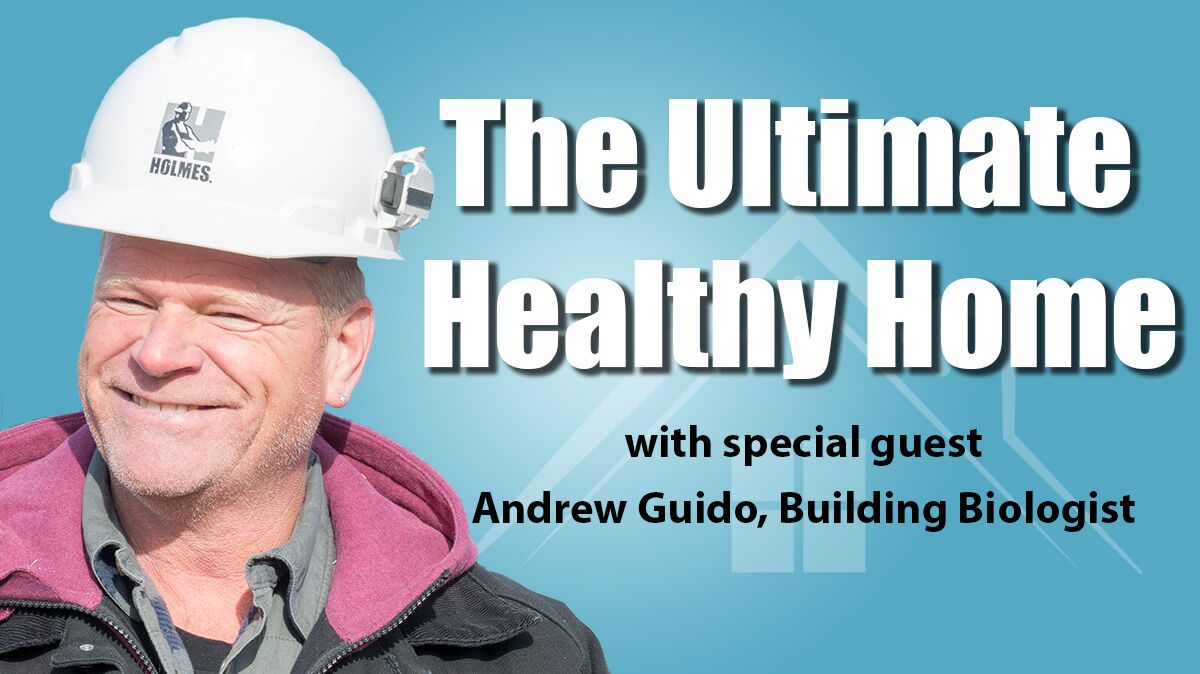 S1 | EPISODE #1
"The Ultimate Healthy Home"
From the air we breathe, to the water we drink, and even the lighting in our homes, these are all factors that contribute to our overall health….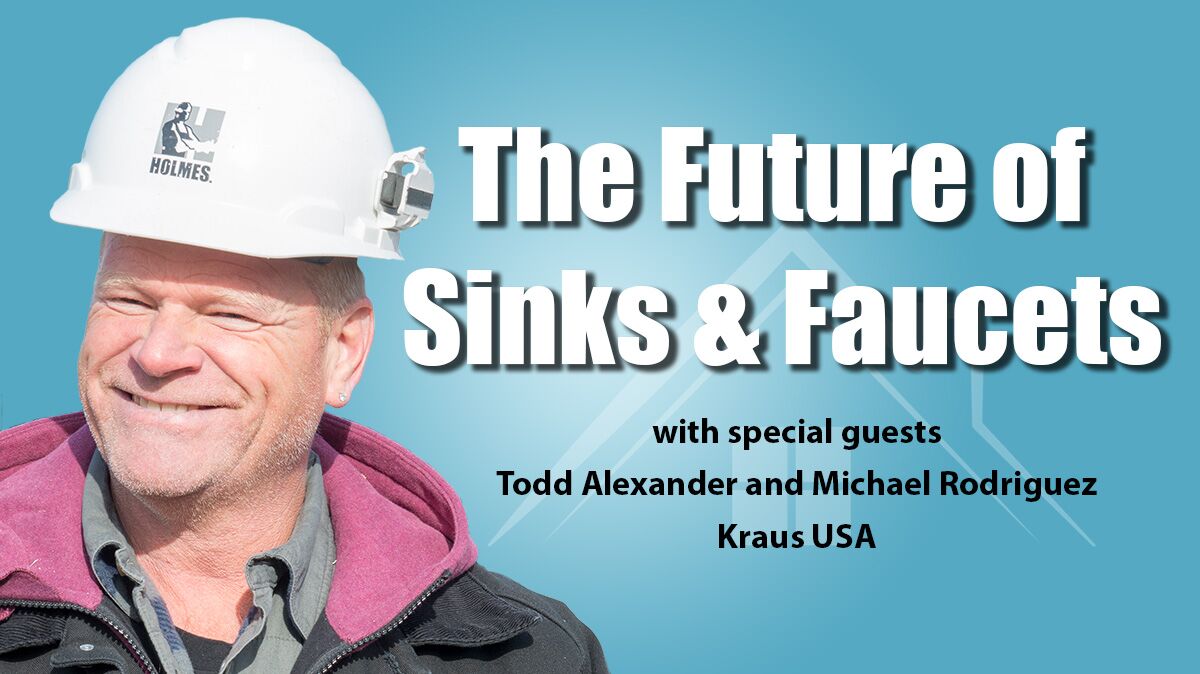 S1 | EPISODE #2
"The Future Of Sinks & Faucets"
Kitchens and bathrooms are the heart of our homes. We spend so much time in them, that it is important to find the right materials…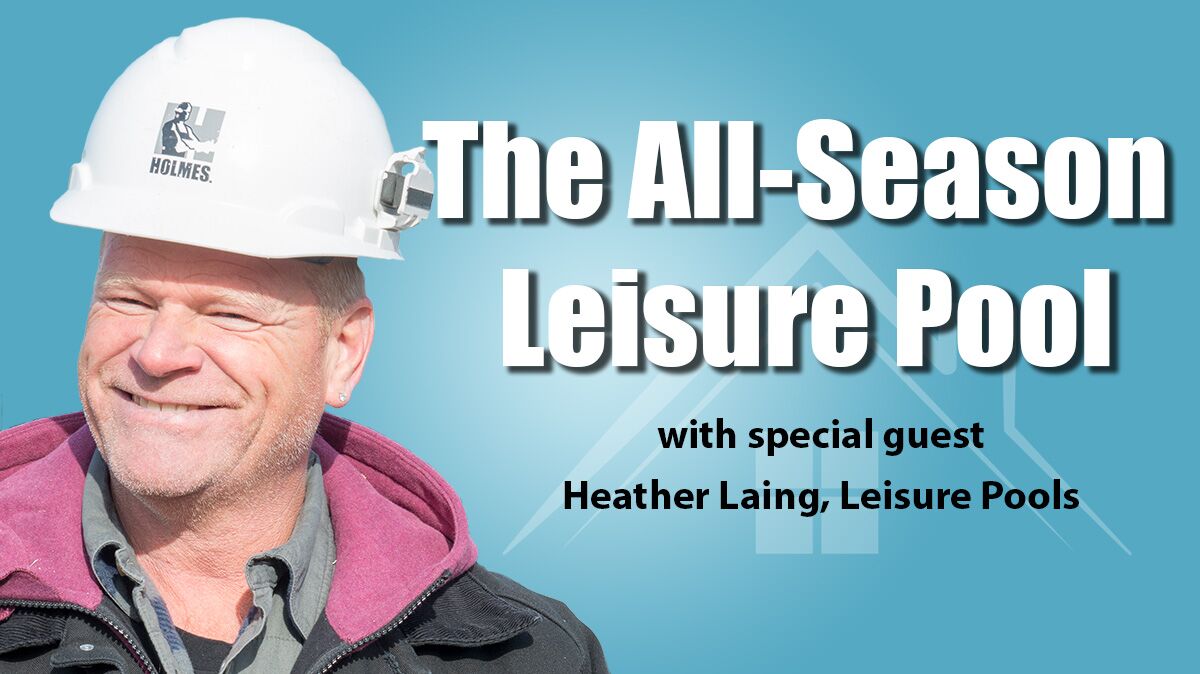 S1 | EPISODE #3
"The All-Season Leisure Pool"
Thinking of adding a backyard pool but don't know where to start? Worried about the time and money it will take to get a pool installed?…
S1 | EPISODE #4
"The Truth Behind Your Water"
Water, we drink it, cook with it, and use it in daily tasks. It is an essential part of our daily lives, but how well do you know your water and how clean it is?…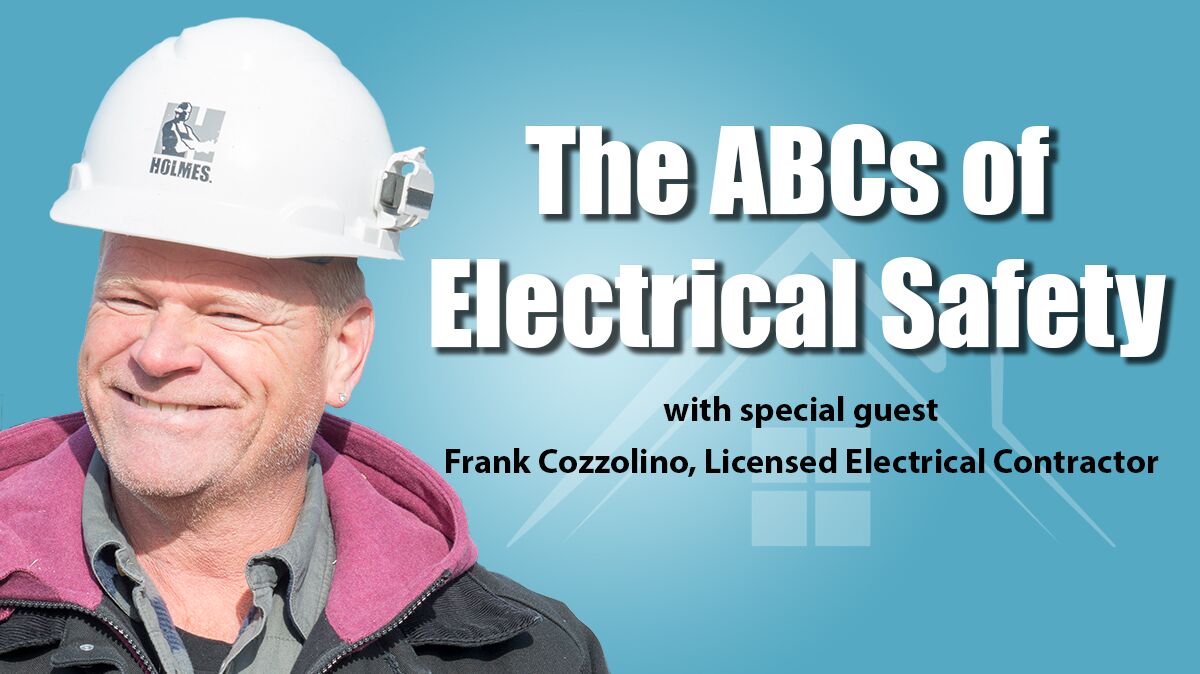 S1 | EPISODE #5
"The ABCs Of Electrical Safety"
Electrical is a crucial aspect of any home, without it our homes simply wouldn't function. However, we don't often pay too much attention to it…

The Holmes on Homes Podcast studio is brought to you from Improve Canada, Canada's largest home-improvement centre with over 350 showrooms and hundreds of expert vendors across a variety of categories. From kitchens to bathrooms, contractors, designers, window treatments, doors, furniture, decor, art, wall treatments, lighting and so much more all under one roof.