Casting Call!
Casting for our new Holmes show is now open, If you live in the Greater Toronto Area we want to hear from you!.
MOST RECENT ARTICLES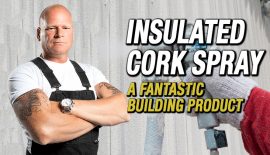 Monday, June 14th, 2021 @ 4:33pm
I love bringing new products and technologies to the general...
MIKE'S TV SHOWS  
After working in the building industry for more than 35 years, Mike was asked to develop and host his own TV series, Holmes on Homes®, which became an international success and broke ratings records. Since then, he has used his no-nonsense Make It Right® attitude to educate homeowners on proper building code, what to look for in contractors and their rights as homeowners. His TV shows are broadcasted in over 90 countries.