Our Mike Holmes Protection Plan offers warranty coverage in several areas. These include electrical, ductwork, your heating, water heater and interior plumbing. You can also get coverage for your major appliances such as refrigerator, dishwasher and stove.
YOU NEED A HOME PROTECTION PLAN YOU CAN DEPEND ON. THAT'S WHY I LAUNCHED THE HOLMES PROTECTION PLAN.
You don't want your appliances or important systems in your home, like your plumbing, furnace, AC, to FAIL UNEXPECTEDLY. You will have NO CHOICE BUT to pay a very high price for repairs, or replacement. Not to mention trying to track down a contractor you can trust ON SHORT NOTICE!
Take the Stress Out of Home Ownership With a Home Warranty
Appliances and home system components don't last forever. You can have them repaired by a qualified service contractor in three easy steps with Mike Holmes Home Protection Plan.
Home service contracts can be very beneficial for both you and your home. The purpose of a home service contract is to cover the normal wear and tear of the systems and appliances in your home.
We offer three simple plans and easy monthly payment options to fit any budget.
THE FIRST IN OUR INDUSTRY TO INTRODUCE A VIRTUAL DIAGNOSTIC FEATURE
Connecting you to certified techs via video chat or text.
Video Chat With A Certified Technician
You will never have to worry about 12-hour arrival windows and a messy aftermath.

Our certified technicians are available and ready to chat when it's convenient for you.

Easy-to-use video chat service, you control the time — we give you back your day.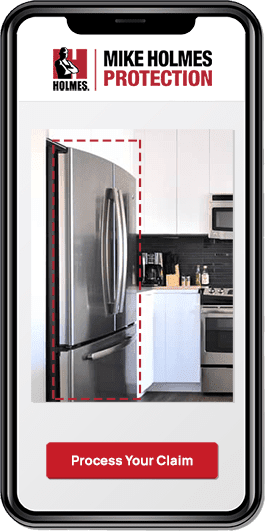 .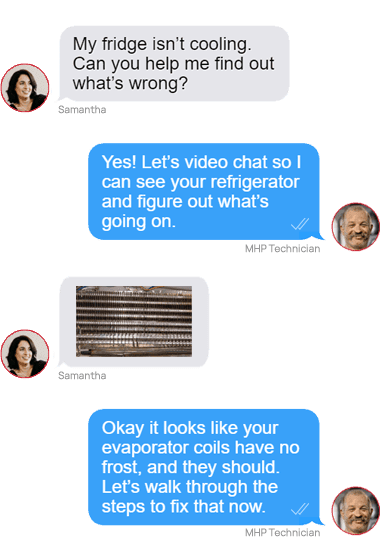 WHETHER YOU'RE A HOMEOWNER, BUYER OR SELLER MIKE HOLMES PROTECTION HAS A HOME PROTECTION PLAN FOR YOU
Mike Holmes Protection
For more information on Mike Holmes Protection please
visit www.mikeholmesprotection.com and check us on these social media channels