SEASON 3 PREMIERES ON OCTOBER 2, 2019 ON DIY NETWORK
Mike Holmes is going back to his roots rescuing homeowners from unscrupulous contractors, unhealthy homes and D.I.Y. projects gone wrong.  It's a family affair as his daughter Sherry and son Michael, who share his passion for making it right for deserving families, are right by his side.  Over 12 episodes, the Holmes' will take on five houses, and turn them into homes again.
Families from Season 3
Click below for more content from "Holmes + Holmes"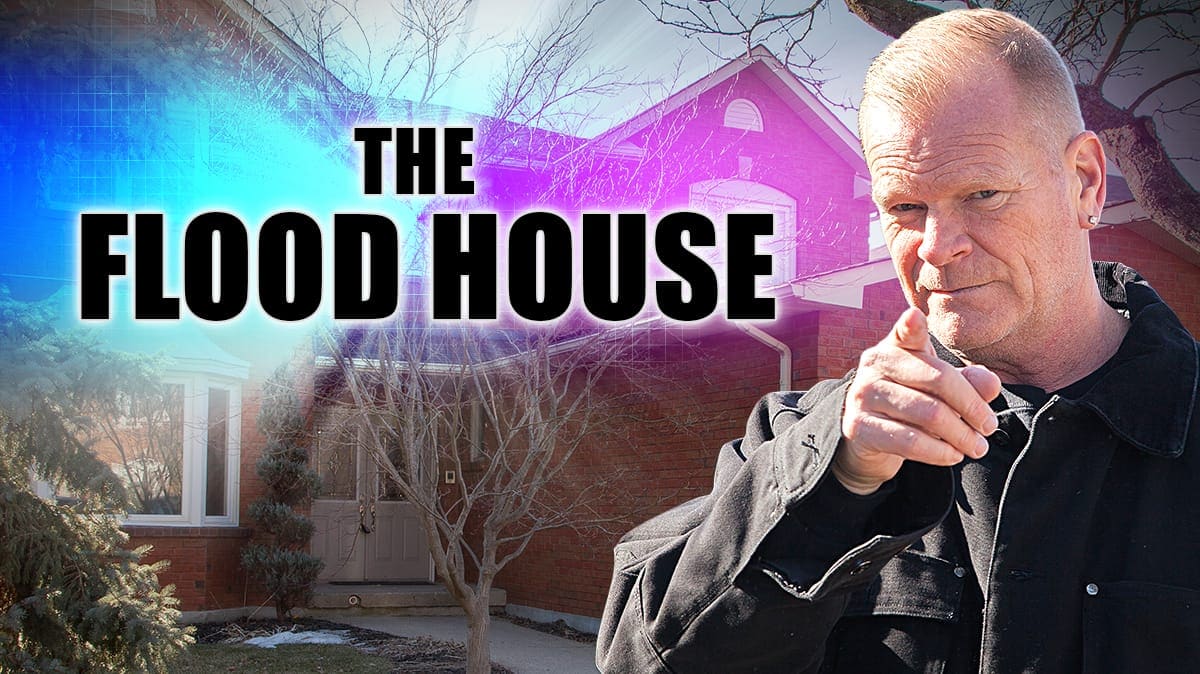 The Flood House
In The Flood House, homeowners Bob and Barb find out how a little leak turned into a huge disaster and insurance nightmare…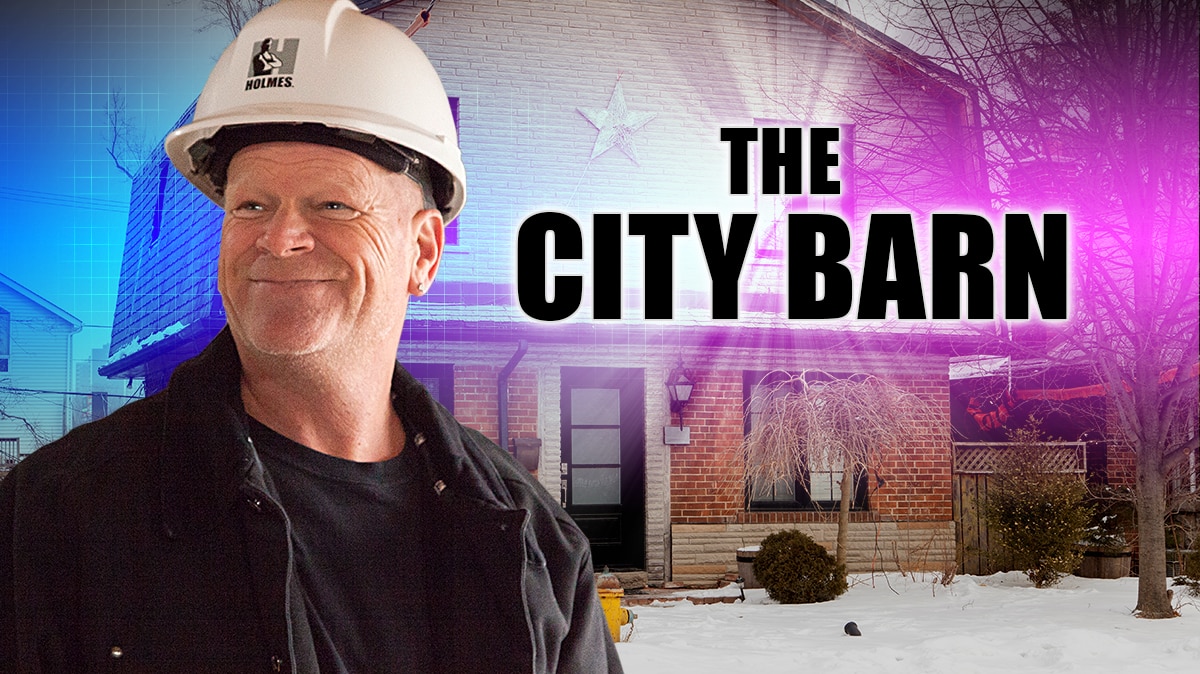 The City Barn
In The City Barn we meet Patricia and Rob and their kids Kiana and Jake. The plan is to fix the weathered roof and make the house…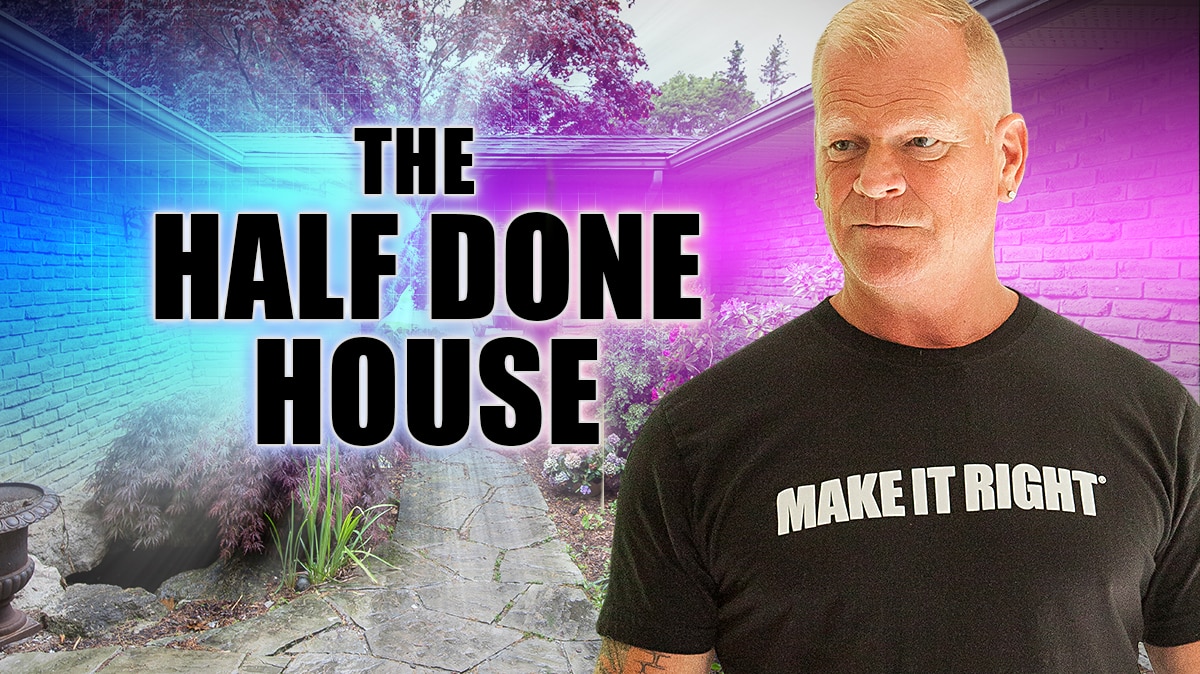 The Half Done House
After seven months of renovations, Greg and Karen's home was still half done; Mike and his team start from scratch finding…
Media
Click below for Photos & Videos from "Holmes + Holmes"
Holmes + Holmes On Set
Behind the scenes photos from Holmes + Holmes
The Flood House
Behind the scenes photos from The Flood House
SEASONS & EPISODES
Below is the full list of seasons and episodes related to "Holmes + Holmes"
Season 1
EP1001: A Bold Move
EP1002: Moving up in the World
EP1003: Decisions, Decisions
EP1004: Distractions and Disagreements
EP1005: Trouble at the Finish
EP1006: Holmes Sweet Home
Season 3
EP3019: Families Helping Families
EP3020: Holmes Divide and Conquer
EP3021: Not a Dry Eye in the House
EP3022:Can You Dig It?
EP3023: No Bones About It
EP3024: Bringing the Heat
EP3025: Unfinished Business
EP3026: TBA
EP3027: TBA
EP3028: TBA
EP3029: TBA
EP3030: TBA
Season 2
EP2007: We're in Business
EP2008: Water: The Good, The Bad, and The Money
EP2009: Demo, Digging, and Dancing
EP2010: What Comes Down Must Go Up
EP2011: Decisions and Delays
EP2012: Debates, Decisions and Designer
EP2013: Here We Go Again
EP2014: Game Changer
EP2015: River House of Dreams
EP2016: Smart Suburban Holmes
EP2017: A Thousand Goodbyes
EP2018: The Holmes Stretch
New on Facebook
Mike Holmes
Monday, October 21st, 2019 at 5:09pm
New Tweets
Tuesday, October 22nd, 2019 at 11:58am
I can't count the number of projects dad and I tackled together at home. By putting a hammer in my hands, he was started on the path that would decide my entire life. But at the time, I was just making memories with dad. Don't count out experiences like this with your kids. https://t.co/lh8MR6vURw
Monday, October 21st, 2019 at 4:00pm
if you are considering spending thousands of dollars on new tile, carpet or hardwood, you'd be crazy not to spend some time making sure the subfloor and joists that support that floor are in good shape. If you don't, you're asking to be disappointed in your new floor.
Monday, October 21st, 2019 at 2:18pm
They finally found the scammers who were using my likeness to run a Facebook subscription scam. My lawyer sent a cease-and-desist letter to stop these ads. This is what the company said: "Mike Holmes got really crazy on the legal side with us"

https://t.co/p2Hq3yDQok
Sunday, October 20th, 2019 at 10:00am
Every homeowner should have some basic knowledge about tools—not necessarily to renovate their home themselves, but maybe for smaller projects, like hanging a picture, changing a door, building a shelf, or maybe even doing some interlocking stonework outside.
Sunday, October 20th, 2019 at 8:00am
I still get homeowners telling me their contractor says it'll be fine to put the old tile over new, or the old hardwood with new, and it'll cost less. It won't be fine, and if your contractor suggests that, get rid of him—he doesn't know what he's doing. https://t.co/f9RT4H7XII