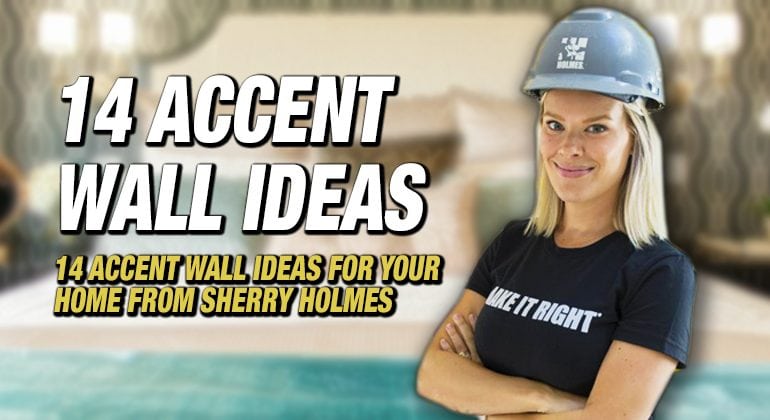 14 Accent Wall Ideas For Your Home
By Sherry Holmes
Friday, June 26th, 2020 @ 2:56pm
Geometric Wallpaper
---
A geometric wallpaper pattern is perfect for adding interest to your basement wall. Applying wallpaper on a wall is a fairly easy and budget friendly DIY project. 
Really brings the wow factor to your work space. It's easy to find wallpaper online as well.
Patterned Wallpaper
---
Creative patterns add a unique touch to a bedroom accent wall. 
Textured Wallpaper
---
There are many types of wallpaper styles and patterns available. You can order wallpaper rolls online and make it a weekend project.
Wallpaper Accent Wall for Dining Room
---
A dining room is transformed by using a busy wallpaper pattern. Peel and stick wallpapers are easy to install. You can even use the leftover wallpaper for smaller spaces like bookshelves.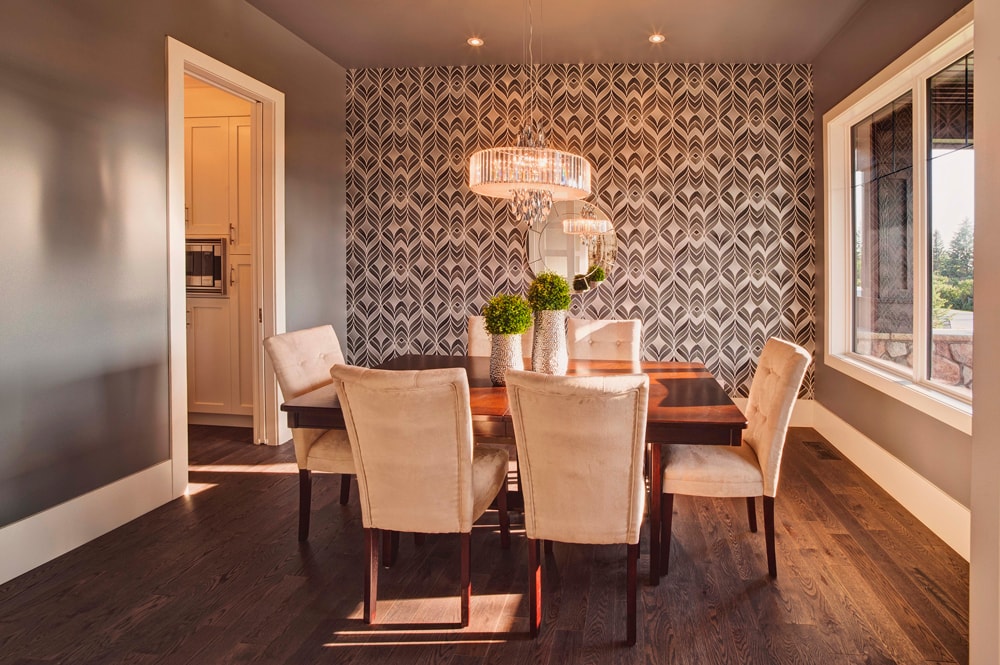 Bright and Bold
---
A bright hue is a simple and easy way to make a statement in a small space. Paint one wall a bright color, and keep it simple for the rest of the walls.
Cool Blue
---
I personally love blue as an accent color for walls and décor. I wanted to paint my daughter's room blue, but my husband had other ideas.
RELATED

Painting the interior rooms of your home is the ideal DIY job for any homeowner, especially those who are just starting to flex their DIY muscles. Read some tips on painting the interior of your house.
Purple Haze
---
Don't be scared of dark paint colors in the bedroom. Pair a dark, deep wall with light bedding and furniture. Painting is an easy DIY job, and when you get bored of the color, painting it a different color is an easy switch.
Striped Wall
---
How pretty is this vertical striped wall in the bedroom? It'll take some skill, but you can do this on your own. You can even play with horizontal stripes. I also love the home décor here!
Have fun with the walls
---
Most people like to paint one wall a different color and leave the others plain. We decided to do something different in this living room below and brought in shades of blue for the other walls.
Statement Wall
---
If you want to really make a statement, use your fireplace wall as your focal point. This wood accent wall instantly transforms this space from plain to farmhouse chic.
Custom Wall
---
My brother Mike Jr decided to add a personal touch to this living room wall for a wonderful homeowner. He was able to create a stunning accent wall for Lorraine.
Wainscoting Wall
---
I've never tried doing this myself, but I love the look of panels on a wall. Wainscoting provides such a classic look to your home interior. 
RELATED
Wall Panels
---
A wall like this will be harder to do on your own, so bring in a pro. If you are looking to make bigger changes, it's always good to bring in an interior designer as well who can help you pick out your wall colors.
BONUS TIP
---
3D wall panels are eye-catching because they add depth to the room. You can cover the entire wall or just a portion of it, depending on the look you want to create. I love the look of them. You can check out more designs at Improve Canada.
READ NEXT: