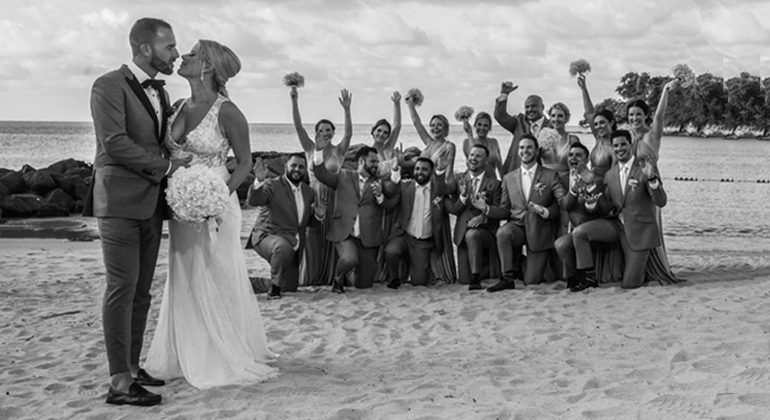 Our Destination Wedding In St.Lucia
By Sherry Holmes
Friday, January 4th, 2019 @ 3:10pm
We Did It!
---
After all of the stress, headaches, excitement, the unexpected pregnancy, and indecisiveness Blake and I finally tied the knot – and we wouldn't have changed a thing. It was challenging planning a wedding with a baby on the way for sure!
Over 100 of our family and friends join us in St. Lucia to support us, and have an epic week away together. The flight and travel was long, but no one complained (a sign that they must really love us). After a lovely 5 ½ hour flight followed by a 2 ½ hour drive our guests joined us at our resort.  
Having everyone join us at our destination wedding was ideal for us. We wanted to give our families the chance to spend more than a few hours with each other, and really enjoy a week of relaxation.  
Filming The Wedding
---
We didn't initially plan to have a film crew at the wedding, but I'm glad we decided to go for it. There are so many things I'd love to share and get to re-live. It was never our intention, as Blake and I like to keep things to ourselves, but once my dad had this great idea, he pushed until we gave in. This is the only time you'll ever hear me say this: he was right.
I always said I did NOT want to get married on a beach – but I did want to be able to see the beach. While Blake was extremely opinionated on this subject, as long as I was happy; he wasn't arguing (at least, this time).  
Our resort had a beautiful rooftop over looking the ocean, that could hold everyone, and I had the freedom to do and plan whatever we'd like.  
The Ceremony
---
The ceremony took place at 3pm on December 12th, 2018. All of my bridesmaids wore a few shades of different colours, and had convertible-tie dresses, so that they could feel unique. The groomsmen wore light grey suits; because Blake thought it looked good, and I was totally good with that.
We also had both of our nieces and my nephew join the wedding party, because how could you not? It was the cutest thing ever! We wanted them to get the chance to be part of our special day, and part of a wedding before they get older – it also made for great pictures!
Of course, it was a super hot day; but we kept it as short as we could so that we could move onto the photos and keep the day light, fun and moving! I don't think I have ever taken that many pictures in my entire life! 937 (just professional photos) to be exact! More phone pictures with friends and family followed, and then the reception!  
We held our reception at 7pm, after our sunset photo shoot. By then, things had cooled down a little, and my twinkle-string lights looked magical! .
Pregnancy During A Wedding
---
When I first found out I was pregnant, I was concerned because our wedding was already booked, and my dress was already paid and order in – at a petite size! I had worked so hard and had always imagined looking a certain way for my wedding day. I had to readjust my thinking.
My seamstress did an amazing job and made my pre-pregnancy wedding dress fit as best as it possibly could. It was SO much work to make that dress go from 'before' to accommodate my growing belly and curves. All I had to do was get out of my own head, and realize my body wasn't going to make or break my wedding.  
At the end of the day, I think being a pregnant bride made our wedding day even MORE special. Seeing the reaction on Blake's face to not only myself, but our baby walking down the aisle with me, was something I'll never forget.  
We also decided to surprise all of our guests with a gender reveal during our reception. I couldn't have imagined it going any better! It really made our wedding what it was. And one day, I'll get to show my daughter that she made it to our wedding.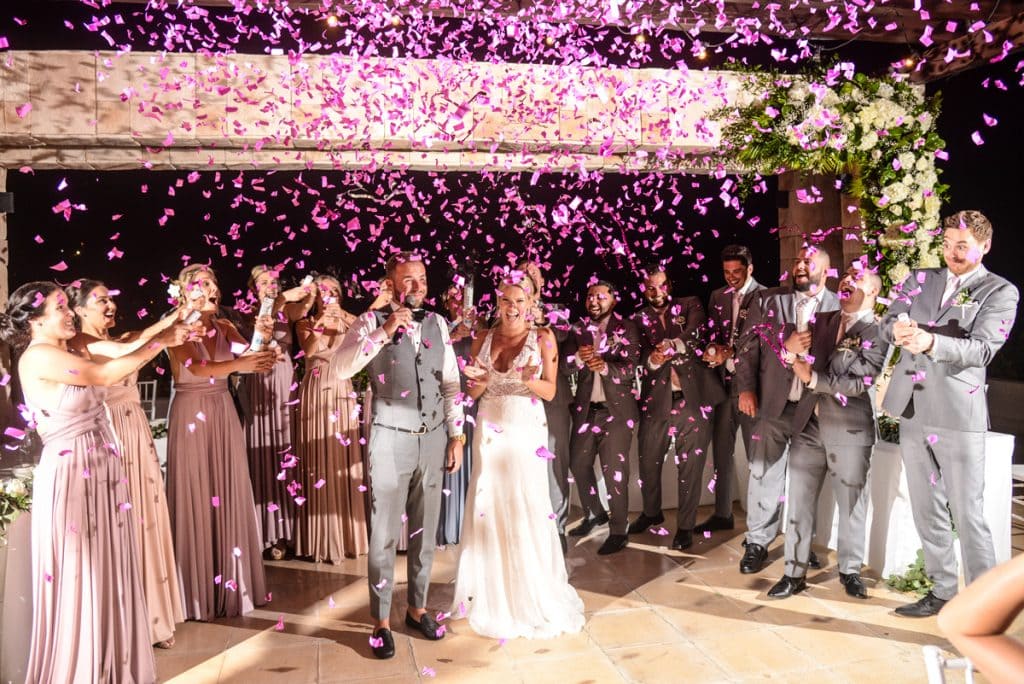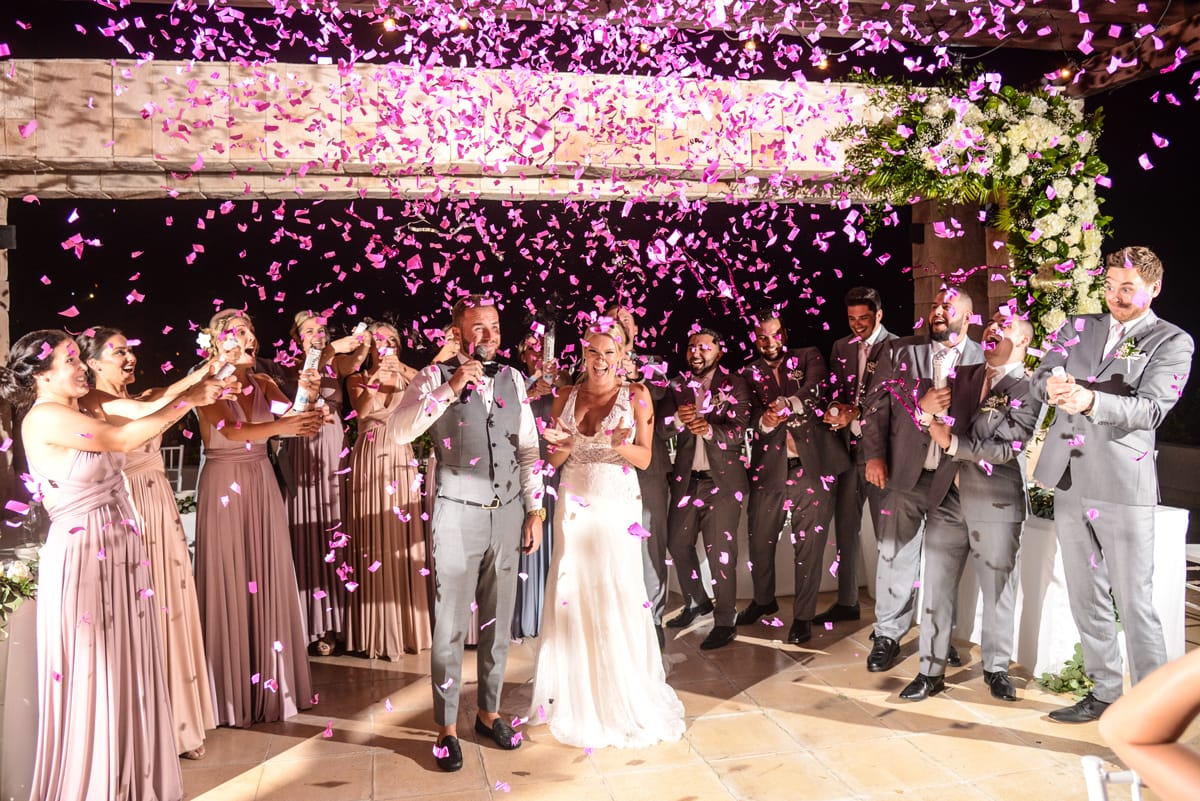 Watch The Wedding
---