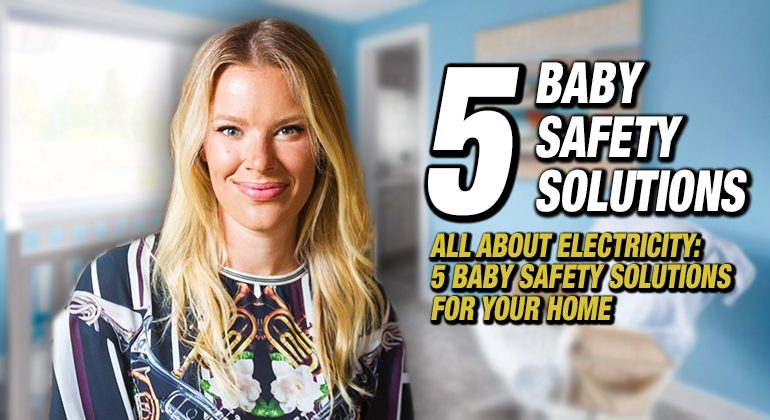 Baby Electrical Safety Tips – How To Baby Proof Everything Electrical
By Sherry Holmes
Wednesday, September 2nd, 2020 @ 4:39pm
Baby safety is a pretty wide-ranging topic. There are all the obvious things any new parent knows to do – like installing safety latches on cupboards, padding sharp corners, and keeping harmful objects out of arm reach. 
But where else should you be focusing your baby's safety efforts? Installing outlet covers to protect your baby from any shocks is a good start. Electrical safety, especially when it comes to your newest arrival, is a lot more encompassing than that. 
Here are five safety tips from Eaton to help you baby proof your new addition.
5) Install Tamper-Resistant Receptacles
---
Eaton offers tamper-resistant receptacles that feature a UL Listed safety shutter system that prevents the insertion of foreign objects, like keys, paperclips, and hairpins, into a receptacle to help prevent shock. The safety shutters will only open upon simultaneous insertion of 2 plug blades. 
Tamper-resistant receptacles not only ensure code compliance but also deliver automatic, continual protection from electrical injury as a result of inserting foreign objects and provide significantly improved protection over traditional receptacles with removable plastic safety caps. 
Learn more about Eaton's receptacle solutions and upgrade your home today.
4) Bring Comfort with a Nightlight
---
Wallbox nightlights help provide safety, comfort, and functionality with dimmable long-lasting energy-saving LED bulbs by improving wayfinding in the dark. The light sensor automatically turns the nightlight ON when it becomes dark and automatically OFF when the room has light.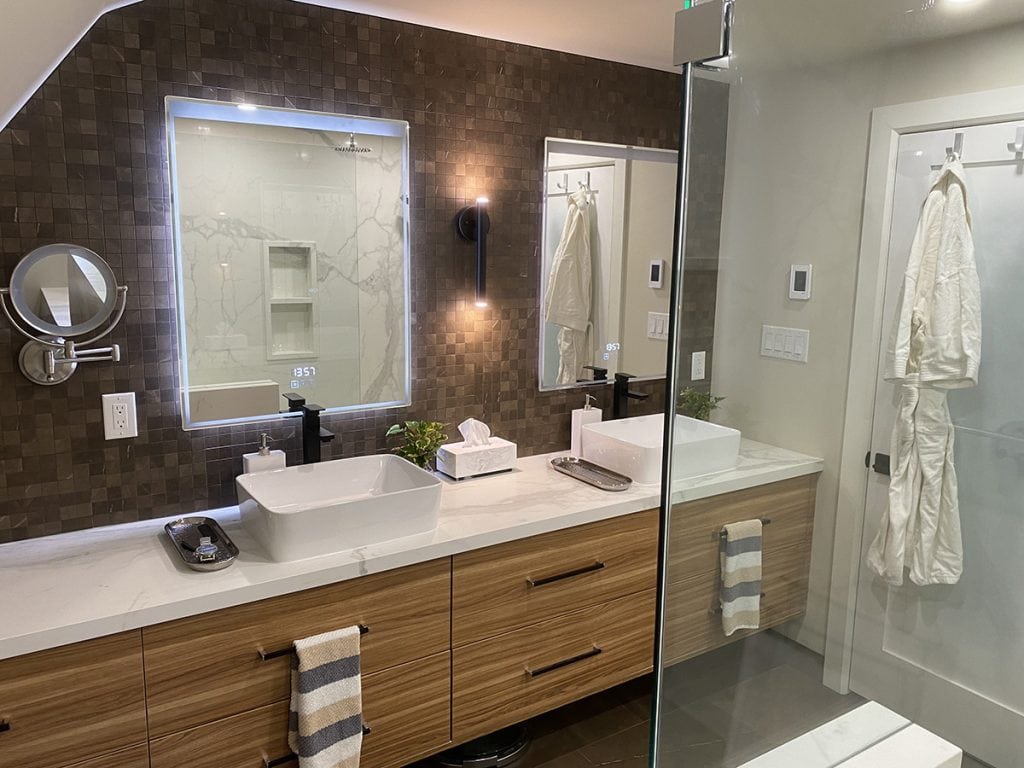 3) Upgrade to GFCI outlets
---
GFCI receptacles provide superior safety and help ensure electric shock protection in areas where electrical power may come into contact with water, such as bathrooms and kitchens. Eaton's GFCI with an audible alarm will alert parents if the GFCI has tripped.
RELATED

Learn more about Ground Fault Circuit Interrupter (GFCI)
2) Switch on to Smart Technology
---
New technology including the Wi-Fi smart devices can offer parents added safety and security by allowing you to schedule lights and have remote access to connected devices when you're away from home. 
Wi-Fi smart switches, receptacles, and dimmers can be set up quickly and easily with Amazon's Alexa App–no hubs or controllers are necessary. Best of all, Eaton's Wi-Fi smart devices can be installed by simply replacing current devices, with no new wiring is needed. Being able to monitor your devices right from your phone offers a convenience that goes beyond baby safety.
RELATED
1) Going hands-free (or hands-full)
---
Turn lights on and off automatically with occupancy and vacancy sensors which allow you to enter the room with your hands full, making them convenient for nurseries. 
Eaton's motion sensor lighting controls use advanced Passive Infrared (PIR) and ultrasonic sensing technology to detect your presence and switch lights ON. Then, once you've left the room, our sensors turn the lights OFF following a preset period of time. No more fumbling for the light switch when you've got your arms full with the baby.
I love working with Eaton because they know that there's nothing more important than keeping your child safe and their goal is to help provide products that assist in creating a safe environment for your family. 
Remember, any electrical work should be done by a qualified electrician to ensure proper installation. Find an Eaton Certified Electrical Contractor member near you!
Read next: 5 Safety Measures to Baby Proof your Home by Sherry Holmes