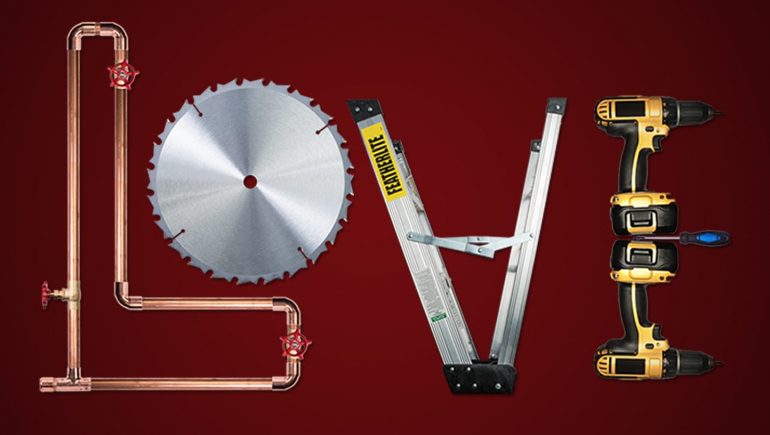 Planning a Home Renovation
By Mike Holmes
Wednesday, March 13th, 2019 @ 1:13pm
Many homeowners are starting to think about renovating some part of their home. The goal of any renovation is to add value, whether it's in the materials and finishes, improvements to structure and mechanics, or just making it more comfortable for you and your family. More and more homeowners are leaning towards home renovations these days, so I want you to stop and PLAN IT RIGHT.
If you had 20k to spend on your home, how would you spend it?

— Mike Holmes (@Make_It_Right) February 23, 2019
If you're planning to renovate the kitchen, bathroom, basement, backyard, or all of the above, the most important step is to plan it right—you have to plan it to love it!
I've said it a million times:
"It takes longer to plan a renovation than to do it."

Plan ahead, know your needs, and keep communication clear between you and your contractor. The more time you spend making decisions before construction starts, the less time will be spent on actual labour, which helps control costs and work schedules.
How Do You Find The Right Contractor?
---
When it comes to finding a contractor or the right qualified pro, do your OWN research. Don't rely on the advice of friends and family alone. Same goes for referral sites! Do the work yourself, because if it all goes down the crapper you're the one on the hook.
And what's this I keep hearing about getting 3 references? 3 references is not enough. It's easy to do 3 good jobs. That's why you must get at least 10-20 references from any you're thinking of hiring—the more the better.
Go see their work and speak to the homeowners if you can. And don't just look at recent jobs either. Look at jobs they did 5 years ago, 10 years ago. These are the jobs that will tell you how long their work lasts.
And before hiring a contractor you need to do a background check. Bad contractors cover their tracks by changing company names. Do a corporate check with the Better Business Bureau and make sure they have a valid business and/or general contractor license and insurance.
This is why I've started my Holmes Approved Homes program. I've hand picked builders and renovators across North America who believe in the same building practices as I do. These are building partners who believe in using the highest quality materials, best tradespeople and building homes that are meant to last.
What Should Your Contract Have?
---
As far as the contract goes, the more details the better. It should describe every single thing that will be done to your home, and include buffers for the unexpected, like not getting certain items or materials by a certain date or not getting the mechanics done by a certain time. This is also when you need to determine who (you or the contractor) is responsible for what permits. Unless it says in your contract that your contractor is responsible for getting all the right permits, in some places the homeowner is responsible for getting the building permits.
What About The Payment Schedule?
---
In the contract there should also be a payment schedule. The best payment schedules are tied to specific project milestones (usually rough-in, drywall and completed) because it keeps the renovation moving forward. The way it works is your contractor completes the rough-in stage, a city inspector comes in and approves all the work—because you got the proper permits—and then you hand over the first payment to your contractor. Only then does your contractor move onto the next stage of the renovation, and you do this for every stage.
If you want to make any changes to the contract just know that every change you make costs time and money. Talk to your contractor to make sure it's worth the expense and potential delays.
Workers might be reassigned to different jobs, which means yours will have to wait.
After you've found your contractor, sign the contract and work starts know the work schedule! That includes the daily work hours. If your says they work from 9am to 4pm, it's easy to keep track. If no one shows until the afternoon a couple days in a row, contact your contractor immediately and ask why. These could be first signs that your job is falling off the rails, but soon enough that you can get it back on track.
I recommend getting a smart lock installed prior to your renovation. You will receive notifications when your contractor and subtrades are going in and out, and you can assign them their own access code.
Living Through A Renovation
---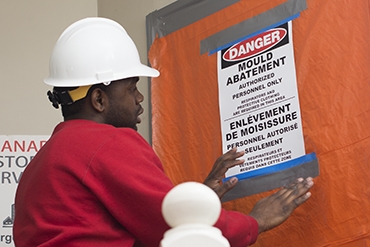 The last thing I'll mention is living at home during a home renovation.
Living through major construction is never easy. I always recommend homeowners find another place to stay during a reno, especially when we're gutting an entire floor or if it involves the water, electricity and/or furnace to be shut off for extended periods of time. And renovations kick up a lot of dust. You don't want to be breathing that stuff in.

Deciding to stay home during a reno comes down to safety, time, comfort and convenience. If you know toxins such as asbestos, mold or lead paint will need to be removed you have to be out of the house until everything is clean and clear.
I've seen my share of mistakes in home renovations at the planning stage.