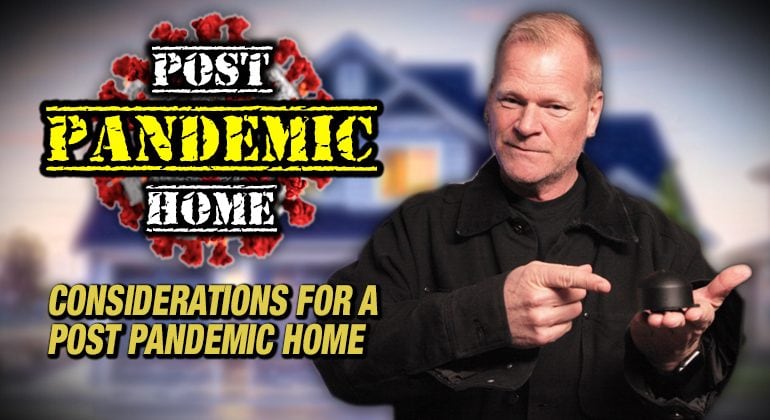 Considerations For Post Pandemic Home Layout
By Mike Holmes
Tuesday, July 28th, 2020 @ 3:23pm
I am glad to see conversations and brain storming happening around how the design & build of homes will be changing after this pandemic experience. Some of my Holmes Approved Homes builders are seeing a spike in homeowners wanting to leave denser cities. That's an interesting idea, because for some of us, working from home will now become a permanent reality. 
How To Buy A House During a Pandemic
---
I always say this, but it's even more important during this pandemic-DO NOT SKIP THE HOME INSPECTION.
I know my Mike Holmes Inspectors are going above and beyond all the recommended safety protocols during their home inspections.
But during this time, if you don't feel comfortable being in close proximity with an inspector, take your time reading your inspection report and ask them any questions via email or a phone call. A good home inspector would be happy to walk you through the discoveries from their home inspection.
Do Your Research Digitally
---
Builders are putting out 3D tours, more content on their digital channels and setting up virtual calls with potential clients. If you are looking for a house in this environment, these resources that builders are putting out are a great information tool. Check out their social media channels as well. More and more builders are using this time to show you behind the scenes snippets. 
Think About What Features Will Be Important To You
---
Maximizing productivity in your home is more important than ever. Underutilized rooms can become a home gym or a home office. Your basement can become a home movie theatre. Random nooks and alcoves in the house may be right for extra storage solutions. When walking through a house, think about the functionality of each room.
Healthy Homes
---
In the last few months, we have all been spending a lot of time indoors. You should have your home tested for mold, radon and VOCs. Long term exposure to radon can lead to lung cancer. Testing for radon is easy.
RELATED
Outdoor Spaces 
---
If you have been following me on social media, you would have seen that I used the lockdown as an opportunity to do some maintenance on my property, and to redesign my deck. Designing a perfect outdoor space is more important now that ever. You can build a garden bed and grow your own vegetables. My son just built a garden bed on his property, and it looks fantastic. 
You can create zones (like I did) in your backyard where you can relax, work and cook your meals. An outdoor kitchen, some great music and even a small bar are great additions to your backyard.
RELATED
Design & Layout of a Post Pandemic Home
---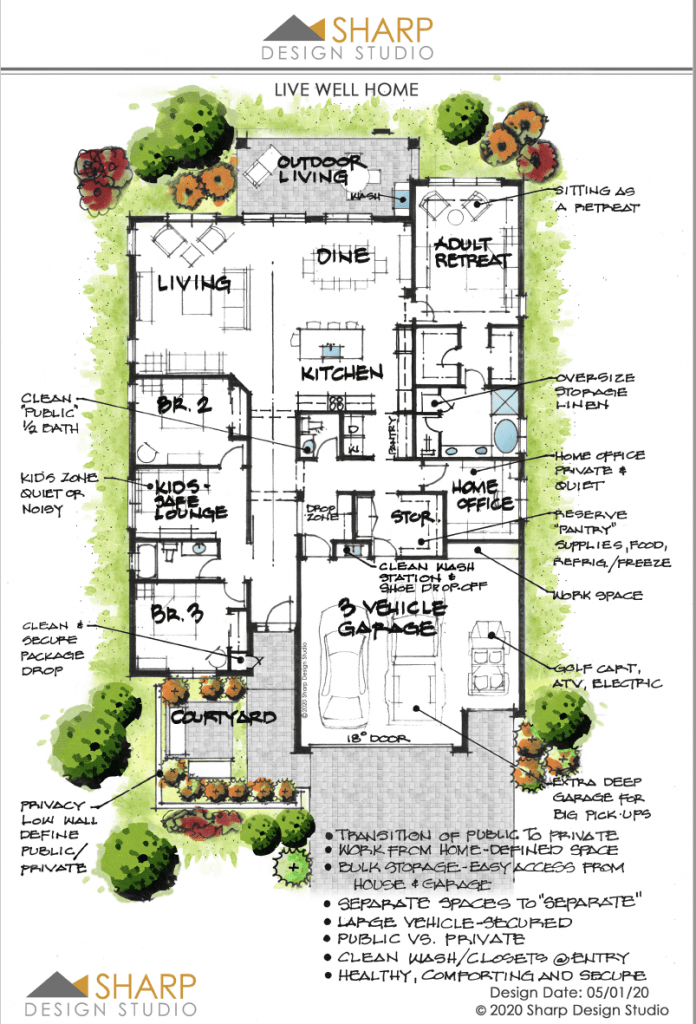 I remember taking questions about whether we would require office towers to be "plane-proof" after the tragedy of 9/11. That is an unrealistic requirement and expectation, but I do think we can start thinking about including features in your home that will make a difference during health crises. This week I got the chance to chat with Don Sharp, President of Sharp Design Studio, a national award winning Architecture firm located in Tampa, Florida and Dallas Texas.
The design includes special considerations for health, comfort and security.
RELATED

Buying a new home? Here are some important tips to keep in mind.
"Live Well House"
They have started to work on a home design during the current world-wide pandemic challenges. They researched how people are currently living and wanted to take these ideas and challenges and start formulating ideas that can be applied to new construction and remodel projects. I think that's smart.
They came up with a healthy home design (or post pandemic home) to get the conversation started in how people may live moving forward. They call it a "Live Well Home", and the design includes special considerations for health, comfort and security.
The Design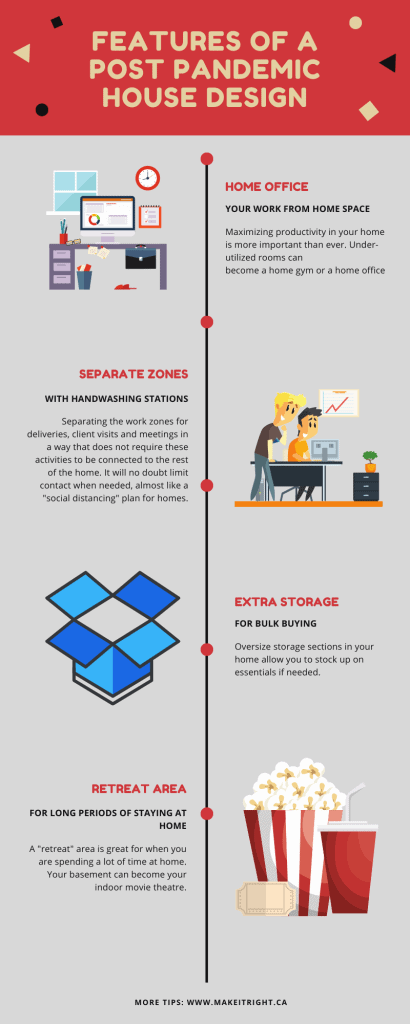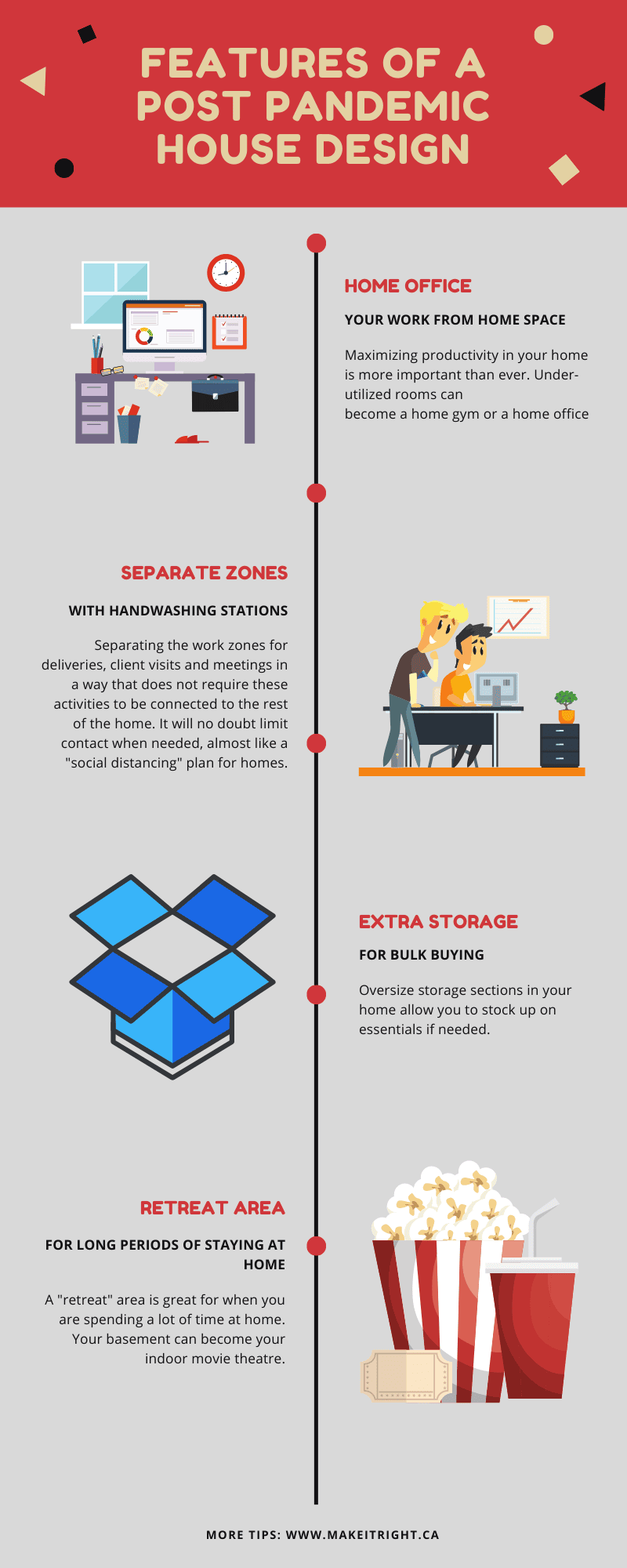 I love that he has thought of separating the work zones for deliveries, client visits and meetings in a way that does not require these activities to be connected to the rest of the home. It will no doubt limit contact when needed, almost like a "social distancing" plan for homes.
Now, I'm a big zone guy – I like to have specific areas designed for specific uses. Take my recent deck project, for example. There's an area for cooking and preparing food, an area for lounging, an area for watching television, and so on.
Should the need arise for "social distancing" among ourselves – a home that's properly zoned can accommodate that.
 Some Features
This layout includes a "retreat" area, great for when you are spending a lot of time at home. There are oversize storage sections, a kid's zone and a home office space. There's also an extra deep garage for big pick ups, as well as a clean and secure package drop area.
This design really allows you to work from home. They even put clean/wash stations near the entrances.
When we talk about the home of the future, I think a key part of that conversation is going to be about how we layout the house. Creating necessary barriers can mark the divide between your home life and your work life, help keep a sick family member safe and isolated, and provide extra space to clean and sanitize if necessary.
Good builders are taking that into account in their new builds – and will work with homeowners to design a live well house that serves their clients needs.
READ NEXT