[slide-anything id="4921"]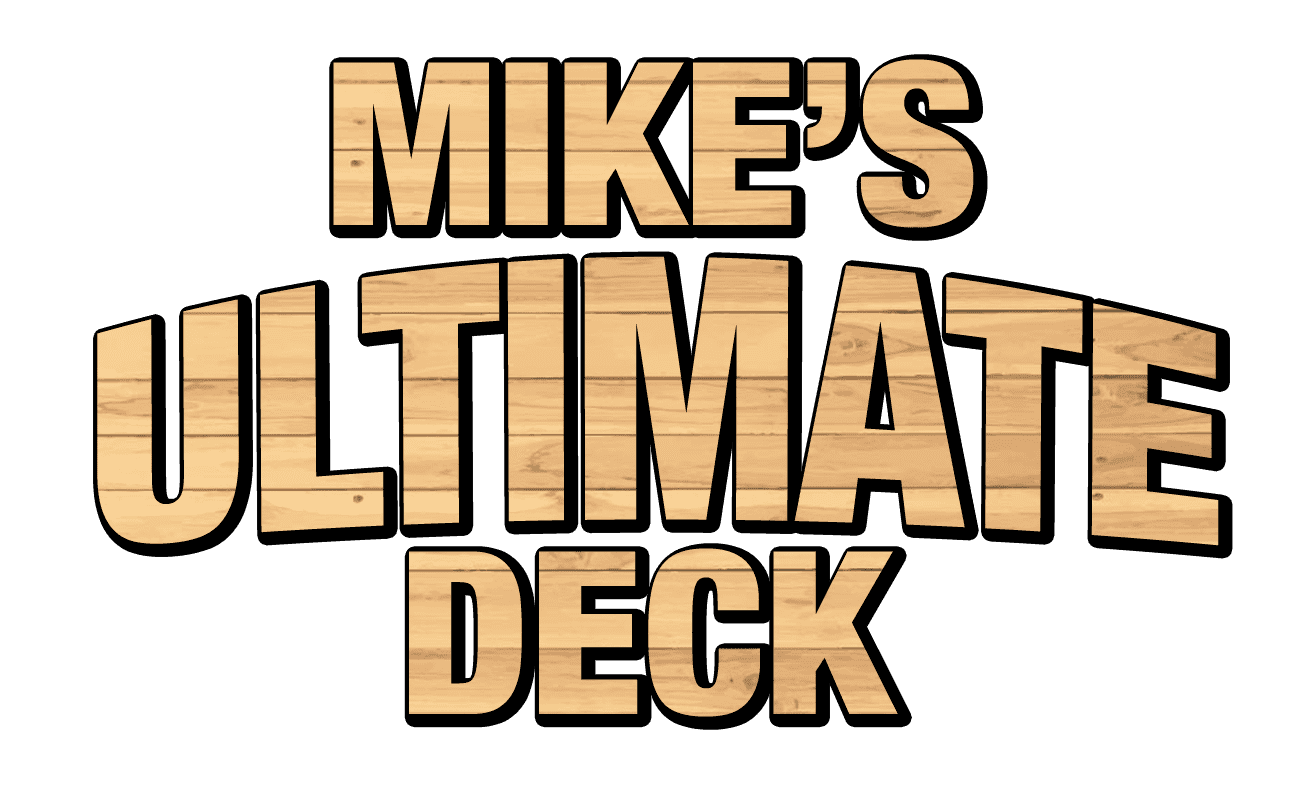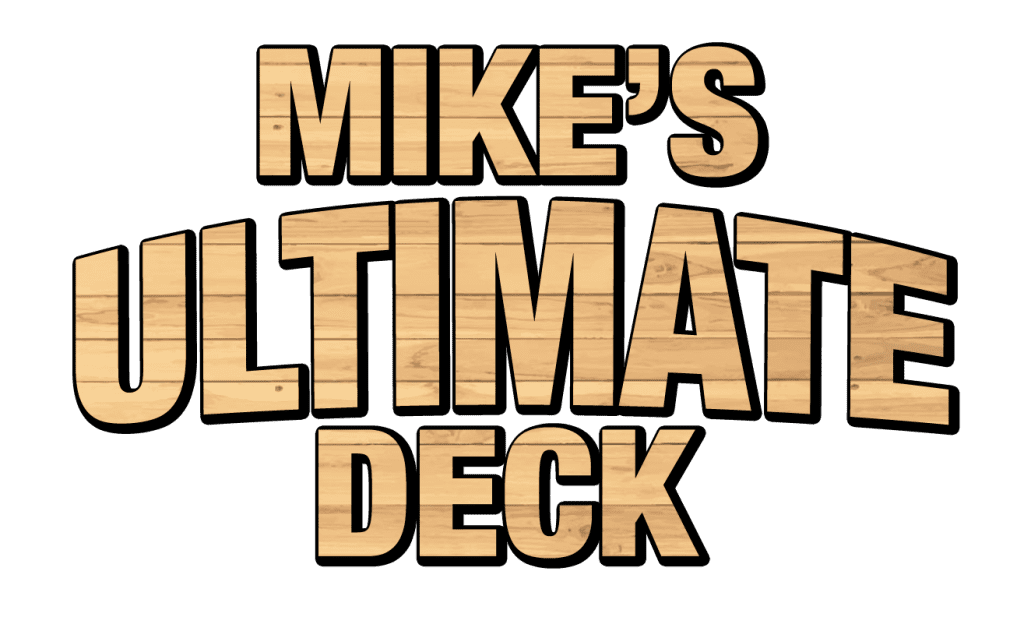 A self shot series with Mike Holmes!
Filmed on his phone as he completely redesigned his deck.
I love spending time on my deck, but after 12 years, I needed a change. I had composite board running on an angle, and it failed. My structure was still good, but you can see black spots that were in between the old composite boards. That's where mother Nature can really damage my structure.
You can see some before photos of my deck below.
I took this opportunity to not just change the floor, but redesign it completely. I had a hot tub on my deck and to be honest I didn't use it much. I had that removed and created an outdoor kitchen area, which I definitely will be using a lot more.
I wanted a deck that will last forever with less maintenance, and I'm very happy with how this space turned out. The other interesting part of this project was that I filmed everything on my phone. My first self-shot series. Here are some of the features on my Ultimate Deck:
Kitchen and Bar Countertops:
---
Ok, how have I never heard of this before? Porcelain for my countertops, can't be scratched or stained. So glad I came across this, I always end up going with Quartz. When I heard "porcelain", I was thinking tiles. The porcelain countertop is unbelievable. 100% non-porous and made for the outdoors. It's man made, and all the pigmentation is all inorganic material.
Supplier: Dekton Kitchen Countertops
Choice lighting:
---
I am a big fan of choice lighting, so I had potlights and pendant lighting installed. I have potlights in both "pavilion areas" and pendant lighting in the outdoor kitchen area with blue LED bulbs. My railing posts also have solar lighting (from Free Lights), it looks beautiful at night all lit up. It doesn't cost me a penny.
The Stone floor:
---
I love the PaverDeck plank system. This galvanized flooring is going to give me a lifelong structure. It was designed by two engineers I know really well.
I went with a dark grey limestone tile for the deck. Unfortunately efflorescent salt which is naturally present in the stones came up when it rained. Guess what we used to clean it? A mix of 50/50 vinegar and water. Worked beautifully. I also enhanced the tiles to make it bolder.
The Zones Design:
---
I am a big zones guys, and on my property I have created zones for relaxing, eating, and hanging out in the sun. I have an area where I've put up a TV so I can watch TV outdoors, or play music. You can see on the TV wall I've got cedar. I coated it with clear coat. I'll have to do it every couple of years, but not a big deal.
My friend Dom came in to place the frosted glass in the TV area.
I also have an outdoor seating area with an umbrella and a fire table. Perfect for the evenings. The cantilever umbrella is the perfect solution for an area that doesn't have any natural shade. As the sun moves, this will also move. Depending on where the sun is, I can also rotate. I also have a beautiful fire table in this area.
Shop the look: GP Patio
I really love the kitchenette and bar area. I've got a commercial grade BBQ and a fridge. I also added a ceiling fan to this area for a breeze and to help while cooking. I can see my kids spending a lot in that area. The bar stools are stunning and placing them at an angle means who ever is sitting on them, gets a view of the rest of the deck.
The Railings:
---
I did 6 feet tall frosted glass for the railings on one side of the deck. This gives me privacy because people are constantly coming in and out of my property. It also protects against the sun and wind to a certain extent.
Shop the look: Alumarail
The Pergola:
---
I didn't get a chance to have it installed it, but this is something that excites me very much. A company called Struxure will be installing a beautiful custom pergola on my deck. They have patented interlocking louvers to really give you the option of enjoying your deck or backyard in different weather conditions.
This will allow me to use my space anyway I want, even in rain or sun or snow.
Shop the look: Struxure
The Patio Furniture:
---
I've never done this before, but I came across a company that manufactures patio furniture at a boat show. I got in touch with them and challenged them to create pieces for my backyard. Now, I like to think I am a designer but I'm really not. What Stuart from GP Patio did for me was incredible. He managed to match my color scheme exactly, and brought in red cushions for a punch of color. His furniture choices created the zones on my deck that I was looking for. Even the color of the furniture goes well with my tiles, and he didn't even know what the tiles were going to look like after I enhanced them to make them bolder.
Here's something I didn't think about-Stuart suggested that I change out the accent cushions now and then before guests come over to change the look a little. I love that idea.
Shop the look: GP Patio
The Flood House
Behind the scenes photos from The Flood House