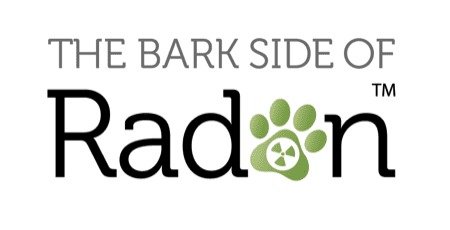 The Bark Side Of Radon
By Guest Post
Wednesday, August 28th, 2019 @ 11:17am
A campaign engaging homeowners in radon testing to protect their pet's health.
Pets are part of the family and breathe the same air we do. Protecting their health is protecting your whole family's health when you test for radon.
Radon Environmental is launching a new campaign, The Bark Side of Radon, encouraging pet owners to test their indoor air quality. Radon, a radioactive, invisible gas, is the second leading cause of lung cancer. Seven times heavier than air, radon accumulates close to the ground – where your pets are. Animals can't take action to protect the air they breathe, but you can.
The campaign started when five Simon Fraser University (SFU) students in professor Anne-Marie Nicol's Faculty of Health Sciences class created the health promotion marketing idea. Radon Environmental President, Alan Whitehead attended the class presentations and immediately recognized the idea's potential for amplifying radon awareness. "We love our pets like family – they are our family, our best friends. Who wouldn't want to take every step they can to protect their health," says Alan, "and testing for radon is one of those steps." The Bark Side of Radon was then brought under the Radon Environmental umbrella as one of its official campaigns.
Emily Li, one of the original SFU students who created the early logo design, is now working with Radon Environmental to develop the campaign. The momentum has been building for the September 2019 launch with social media engagement, the campaign website radoncorp.com/bark-side, and outreach to the animal wellness community in Canada that includes veterinary colleges and offices, animal advocacy groups, and pet food supply stores. "This is a unique approach to communicating a public health hazard," explains professor Anne-Marie Nicol. "By reaching out to pet owners known for their high level of commitment to their animal's health, we are motivating them to test for radon and protect everyone in the home. I think we're going to see a lot of support from not only the health community but the public at large."
The Holmes Family is working to broaden that community support even more. Mike Holmes Jr. and Sherry Holmes are sharing their love for furry friends in two videos released this August for the campaign. [insert video link] Mike Jr. talks about being at home with his dog Caicos, "His favourite place to hang out is right here on the floor. You know what else sits close to the floor? Radon." [insert video link] Sherry tested for radon before moving into her new house with cat Felix, "He's spending more than 90% of his time indoors, and that means increased exposure to radon." The message is we need to test for radon to protect everyone inside our homes.
Plenty of studies have been done citing the human cancer risk from radon exposure. Health Canada, the US Environmental Protection Agency, The World Health Organization – public health advocacy groups all over the world are working to educate citizens about the dangers of indoor residential radon. We spend so much time inside the home, we all need to be concerned about threats to indoor air quality. What is not often discussed is the need to look at the issue from an animal's perspective.
How many cancers in our pets have gone undetected until it is too late? How many of them might be attributable to radon? There is a long history of pet epidemiology, where domestic animals have traditional epidemiology studies with animals in residences. Pets live in close association with people, share their exposures in many cases, and may provide excellent data as a surrogate population for exploring the carcinogenic risk of the domestic environment where people live.
"Pets can't talk about their pain, but you can. Protect your pet from lung cancer by testing your home for radon."
That's one of messages in The Bark Side of Radon campaign. The Bark Side team is reaching out to every homeowner that loves animals. To bolster the campaign, they've brought on Bark Ambassadors like professor Anne-Marie Nicol and the Holmes Family, compassionate people promoting radon testing in their communities. There's even a Bark Gallery featuring photos of the campaign team's pets.
Interested in getting involved with The Bark Side of Radon? Visit the website. You'll find ways to connect over social media, the Bark Ambassador page, research articles, and the Bark Gallery.
Your pet could be featured in the gallery. Submit a photo and tell the campaign team why it's important to protect all of your loved ones from radon.
alerted us to environmental health hazards like contaminated grain in livestock or toxic air pollution. However, we are missing