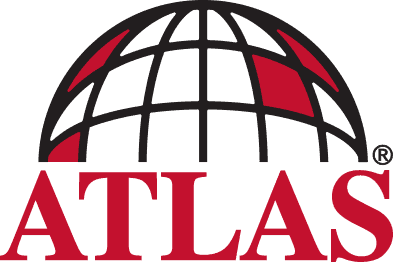 DIY Network Hosts Launch Webisode Series Featuring Atlas Shingles With Scotchgard™ Protector By 3M
By Guest Post
Friday, February 22nd, 2019 @ 10:29am
Mike Holmes Jr. & Sherry Holmes
Roof It Right

Mike Holmes Jr. and Sherry Holmes grew up watching their celebrity dad, Mike Holmes, "Make It Right." Now it's their turn as they host an exclusive five-part web series, Roof It Right, in which they team up with Atlas Pro™ contractors to replace ugly, streaky roofs for two lucky homeowners.
"We're thrilled to partner with the Holmes group on this special project," says Stan Bastek, director of marketing and sales development for Atlas Roofing Corporation. "And, we're proud to manufacture shingles with Scotchgard™ Protector by 3M, which are a HOLMES Approved Product. It's a win-win relationship for everyone involved."
While the Holmes siblings usually share the spotlight with their father, they took on this mini-series by themselves — with confidence.
"Our dad taught us everything we know," Mike Jr. says. "Because of him, Sherry and I are passionate about what we do and feel honored to be able to help so many people 'Make It Right' — in this case, Roof It Right."
Mike Jr. joined George Boudreaux, owner of Pelican Roofing in Lafayette, LA, at the home of Carl and Ann Leblanc, who began noticing black streaks on their roof about four years ago.
Sherry Holmes met up with Kyle Grasso, president of A-Team Roofing in Collierville, TN, and homeowners Mark and Donna Collinsworth, who have been living with ugly algae stains on their roof for more than five years.
"It's all about using the right products for the right job," Sherry Holmes says. "Atlas shingles with Scotchgard Protector by 3M look amazing because they resist unsightly algae and their beautiful color is not going to get covered by black streaks."
Unlike competitors' algae-resistant shingles, Atlas shingles with Scotchgard Protector come with a lifetime warranty against the black streaks caused by blue-green algae.
"None of the competition does what Atlas does," says Boudreaux. "Atlas has a minimum of 10 percent copper granules infused into the shingle and that prevents the algae growth. This warranty is the best in the business in terms of algae resistance."
Both Roof It Right crews installed an Atlas Signature Select® Roofing System, including Atlas Pinnacle® Pristine shingles with Scotchgard Protector by 3M. The Leblancs decided on classic Hearthstone Gray, while the Collinsworth family chose Copper Canyon, one of the new colors available in the Natural Expressions color palette.
"Atlas Pinnacle Pristine is our go-to shingle," Boudreaux says. "It's what I put on my personal properties.
"Contractors are only as good as the products they install. We can do a perfect job, but if we're using an inferior material, it's just not going to last. Atlas shingles featuring Scotchgard Protector mean quality. I have peace of mind knowing that our customers can enjoy a roof free of the ugly black streaks caused by algae."
With the power of Scotchgard Protector by 3M, the homeowners' new roofs will maintain their curb appeal for years.
"When you choose Atlas shingles featuring Scotchgard Protector, the color you purchase is the color you keep!" Grasso says. "We take pride in standing behind products that are just as beautiful 10 years later as the day of the install."
Mike Jr. and Sherry Holmes have taken part in countless projects and TV shows over the years, but this one was especially memorable for them.
"We had a lot of fun making this webisode series," Sherry Holmes says. "Getting to show the homeowners their finished roofs and seeing the smiles on their faces was priceless."
The first of the five weekly "webisodes" begins airing Feb. 26 on the Mike Holmes YouTube channel.
To learn more about Atlas shingles featuring Scotchgard Protector, visit www.AtlasRoofing.com/RoofItRight
About Atlas Roofing
---
Atlas Roofing Corporation is an innovative, customer-oriented manufacturer of residential and commercial building materials. Atlas has grown from a single shingle-manufacturing plant into an industry leader with 24 facilities across North America. For more information, visit AtlasRoofing.com. Stay connected with us on Facebook, Twitter and YouTube.
About Mike Holmes Jr.
---
Mike Holmes Jr. ("MJ") is a professional contractor, television host, public speaker, educator, guest expert and online personality. He started working with his father, celebrity contractor Mike Holmes, when he was just 14 on the set of Holmes on Homes®. For more than a decade, viewers have watched MJ grow up while helping his dad on some of his most ambitious builds and projects, including Holmes in New Orleans, Mike's Ultimate Garage and HOME FREE on FOX TV. Today, MJ focuses on a holistic approach to proper homebuilding that supports healthy living and stars in the second season of Holmes + Holmes and the newest series, Holmes Next Generation.
About Sherry Holmes
---
Sherry Holmes is a contractor, part-time designer and weekend DIYer. Her dad is celebrity contractor Mike Holmes, so construction is in her blood. She started behind the scenes on Mike's breakout series, Holmes on Homes® and has been a crew member ever since. In April 2018, she teamed up with her brother, Mike Holmes Jr., in the newest series, Holmes Next Generation on DIY Network. Sherry supports and mentors young women in skilled trades and is an ambassador for Habitat for Humanity's Women Build.
3M and Scotchgard are trademarks of 3M Company. All other trademarks listed herein are owned by their respective companies.