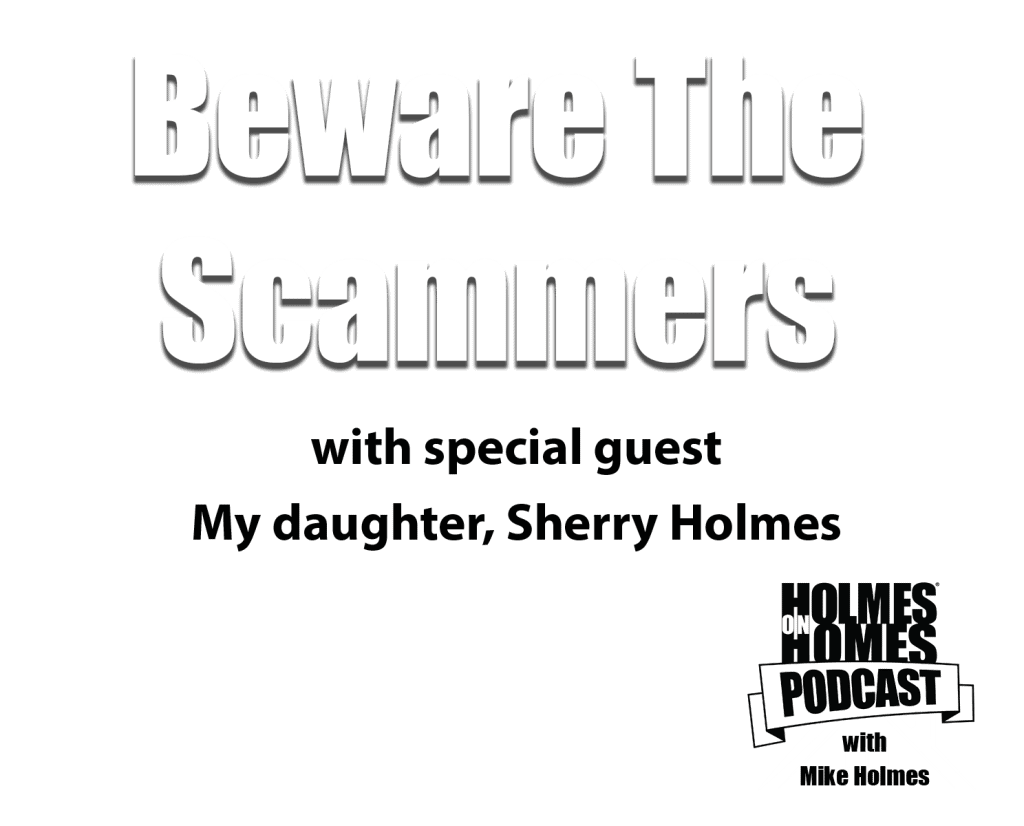 In the world of technology, we live in anything has become possible. Unfortunately, that's not always a good thing especially when it comes down to fake news and professional scams that take thousands of dollars from innocent people. Based on information taken from a Buzzfeed article, Mike Holmes found out that his name and brand, Make It Right, we're recently used in a number of scams including CBD oils and fake casting calls pretending to help homeowners, using real HGTV logos and Holmes family pictures you'd believe it was the real deal. 

In this podcast episode, Mike is joined by his daughter, Sherry Holmes -Contractor & TV Host, as they uncover some jaw-dropping scam stories that involved the Holmes family name and talk about how you can protect yourself from scammers. There may even be a plot twist revealed along the way —so don't miss this episode!

The Holmes on Homes Podcast studio is brought to you from Improve Canada, Canada's largest home-improvement centre with over 350 showrooms and hundreds of expert vendors across a variety of categories. From kitchens to bathrooms, contractors, designers, window treatments, doors, furniture, decor, art, wall treatments, lighting and so much more all under one roof.
Behind The Scenes Photos
Click below to view Behind The Scenes photos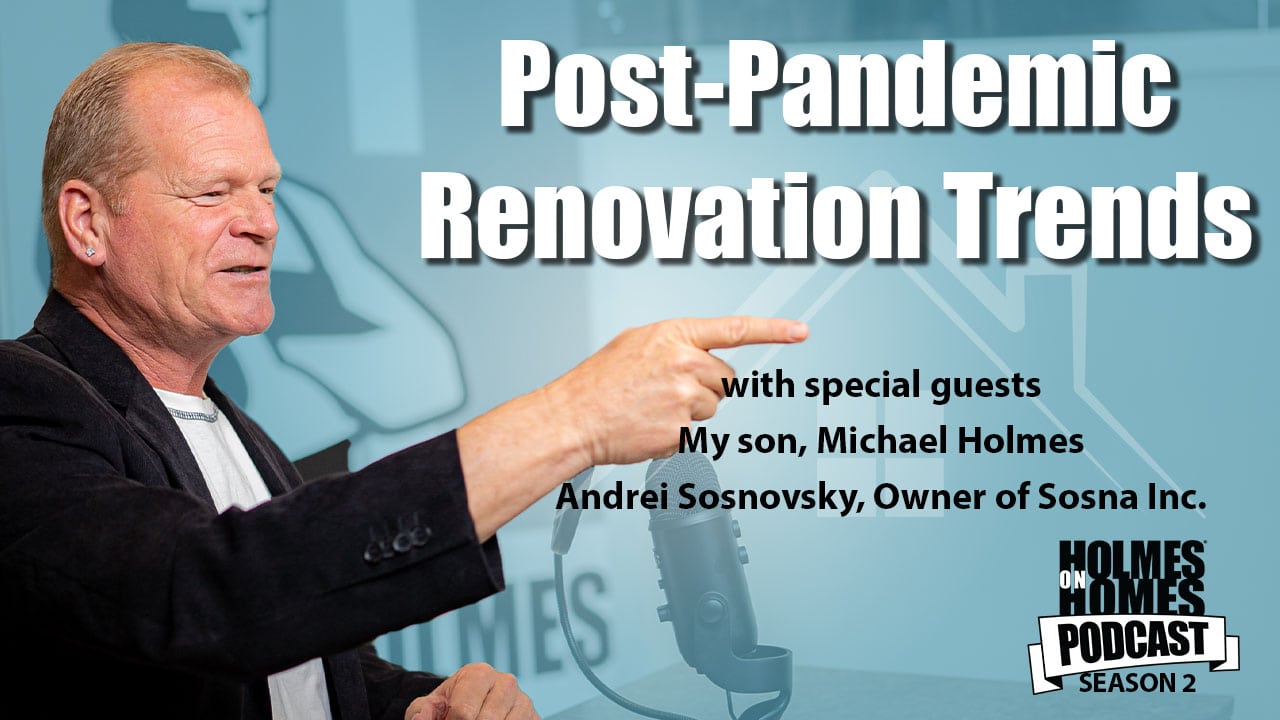 S2 | EPISODE #2 
"Post-Pandemic Renovation Trends"
While a lot of people may want to put the last two years behind them, the pandemic has truly affected the way people design and renovate their homes.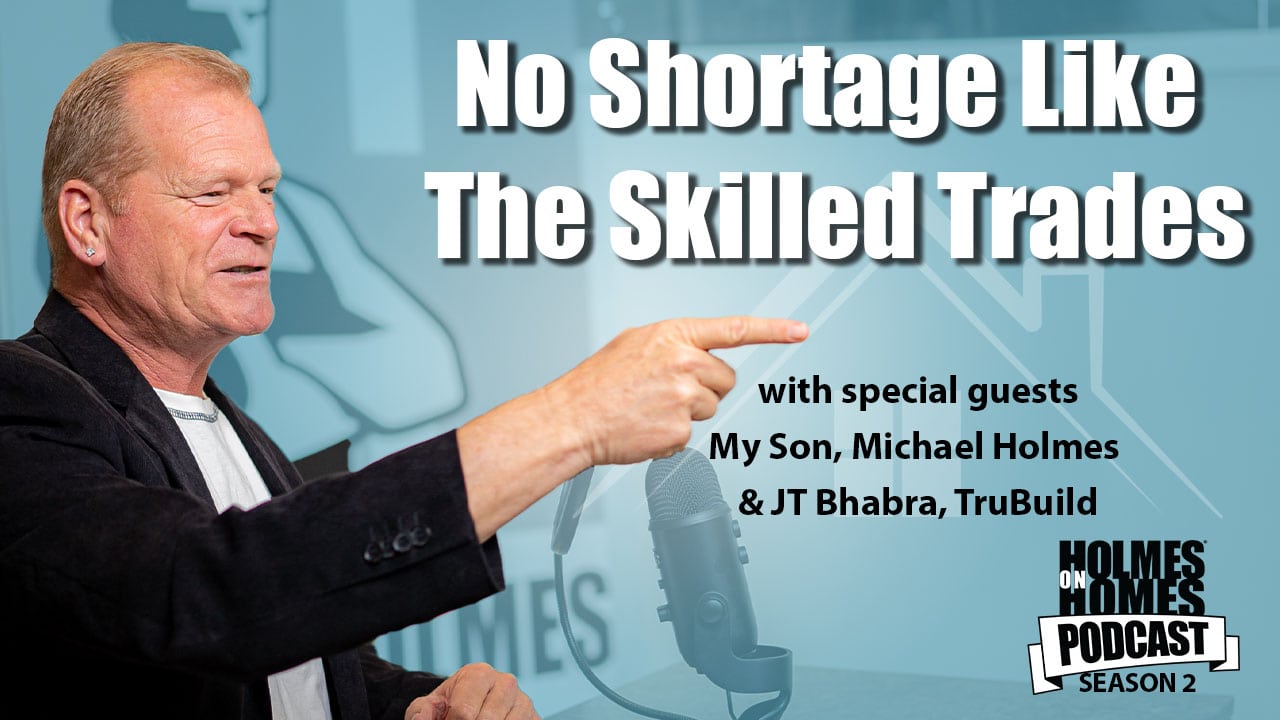 S2 | EPISODE #3
"No Shortage Like The Skilled Trades"
Mike Holmes has been a professional contractor for over 40 years, and over the course of his career one recurring theme he's seen has been the shortage…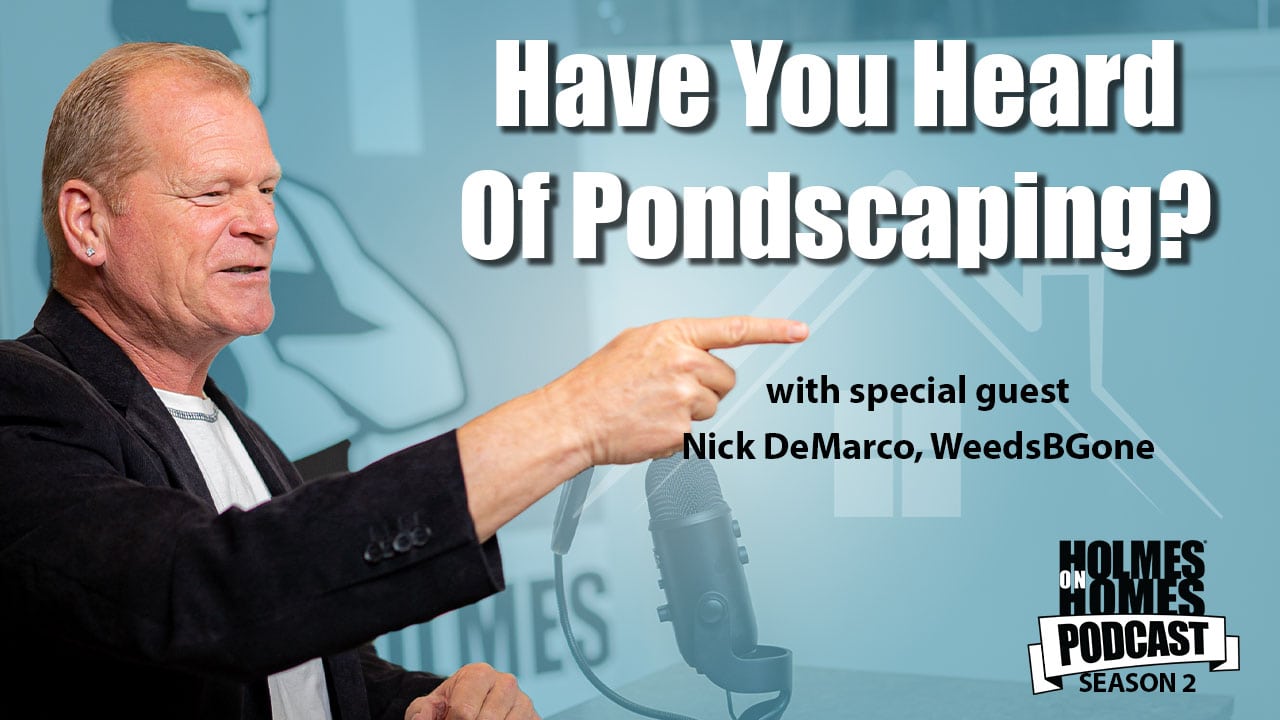 S2 | EPISODE #4
Have You Heard Of Pondscaping?
We all know about landscaping, but have you heard of pondscaping? Mike Holmes recently brought in pondscapers to help mitigate all the weeds that…