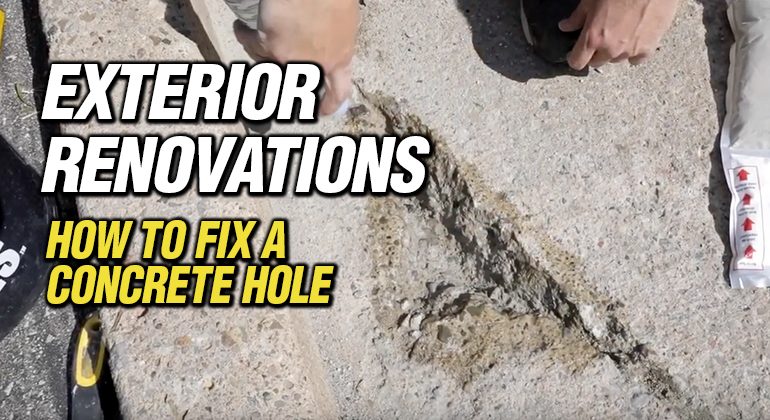 How to Repair Concrete Holes
By Guest Post
Tuesday, March 17th, 2020 @ 9:46am
How to Repair Concrete Holes
---
Follow Derek as he helps guide homeowners through the easy process of fixing small concrete holes.
Step 1) Use a patching kit
---
Use a concrete patching kit like Sika Fast-Fix Power Patch.  It comes with a 2 compound mixture already pre-measured. Removing a lot of the guess work when it comes to mixing cement, sand, gravel and water together.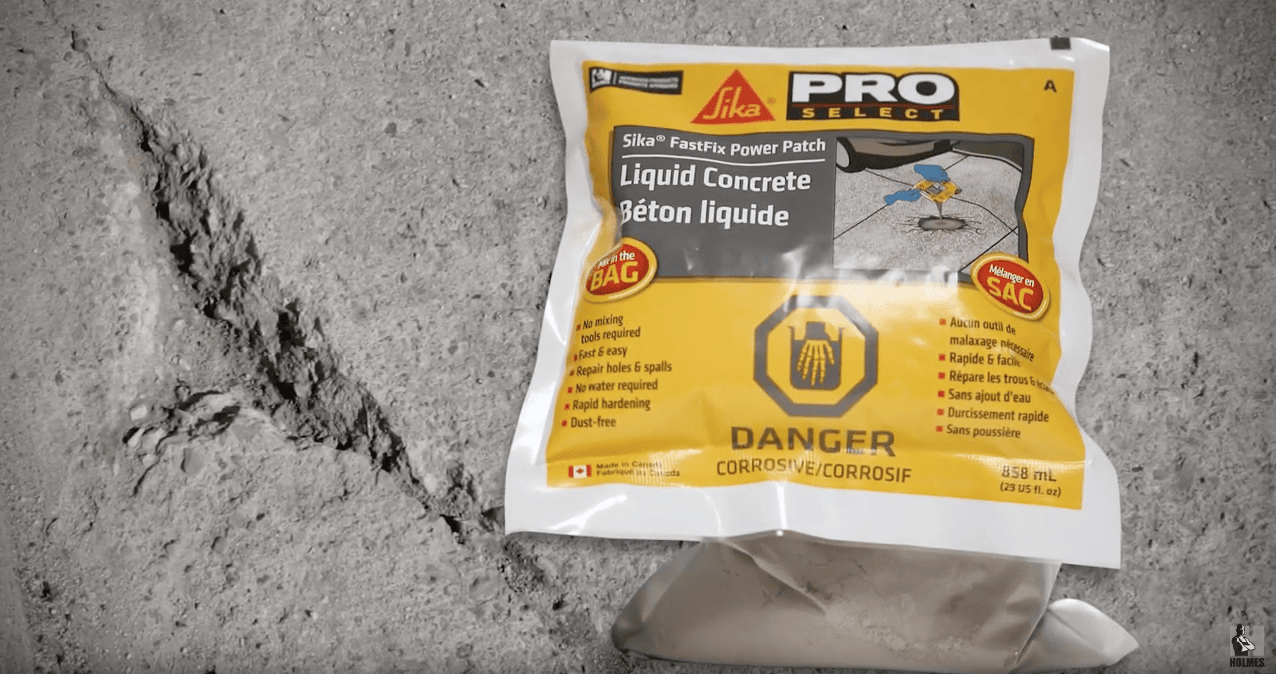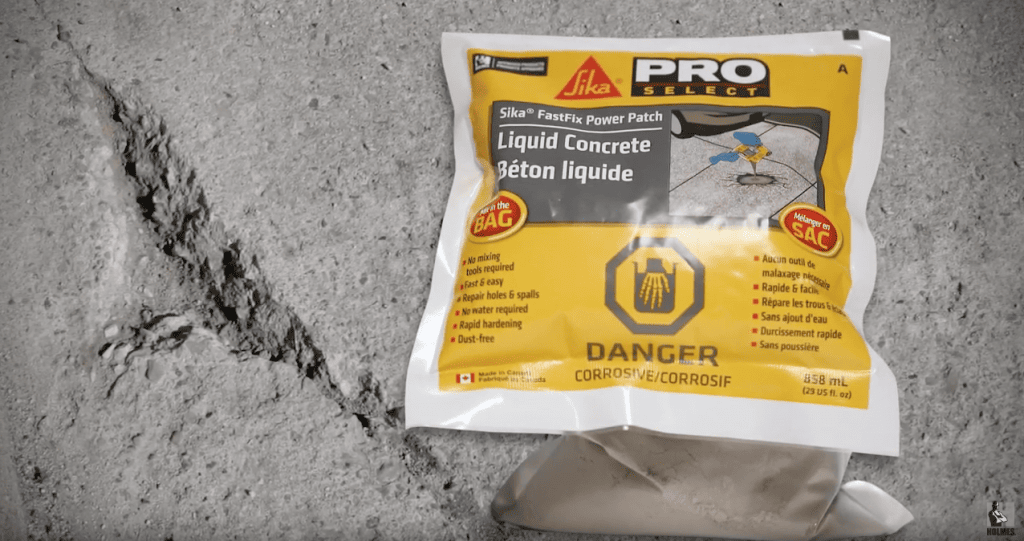 Step 2) Clean the Surface
---
Clean the concrete hole removing any loose debris so that the concrete can bond properly to the existing surface.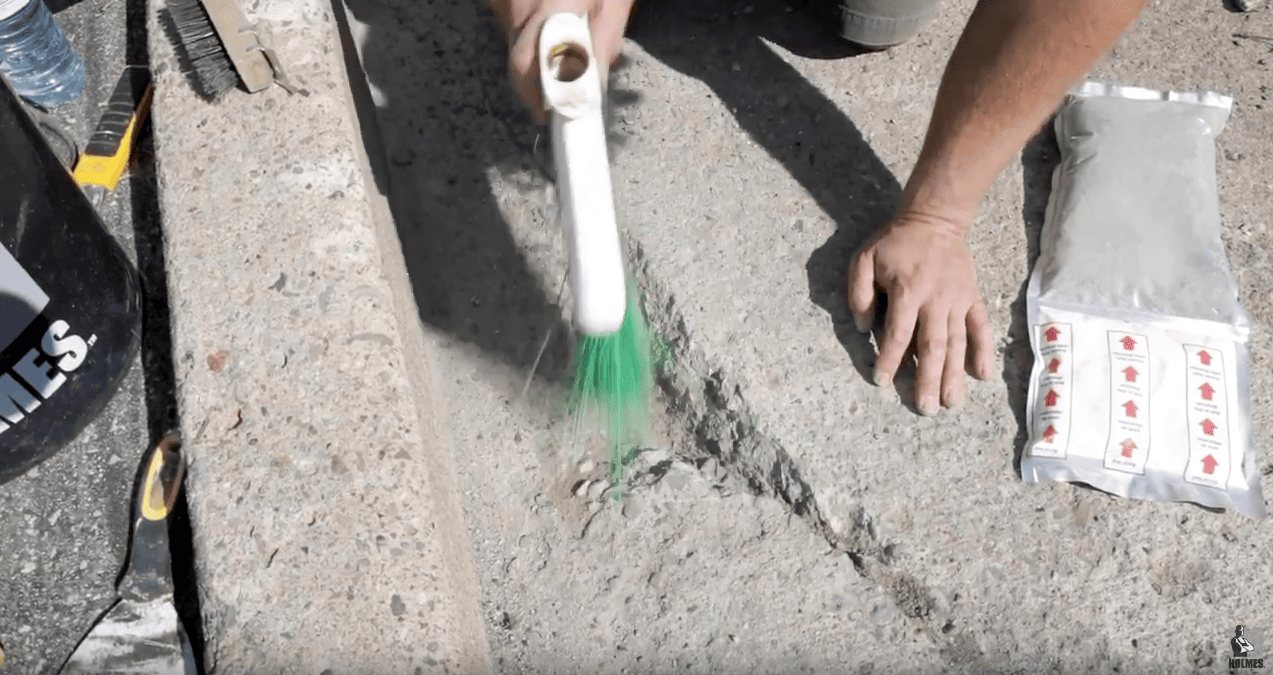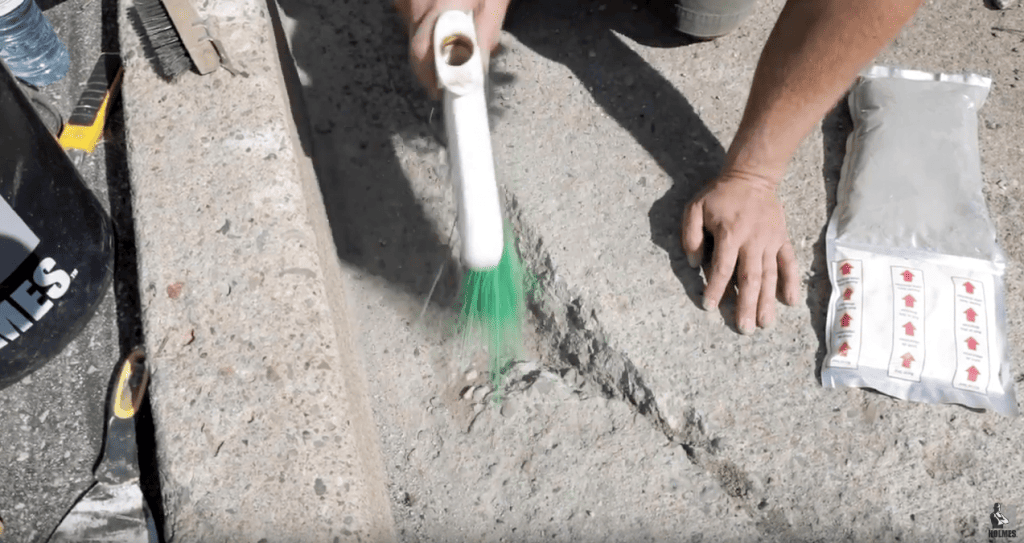 Step 3) Wet the Surface
---
Saturate the surface of the concrete hole including the top with water until the surface is damp.  This will help the Sika Fast-Fix Power Patch to adhere properly.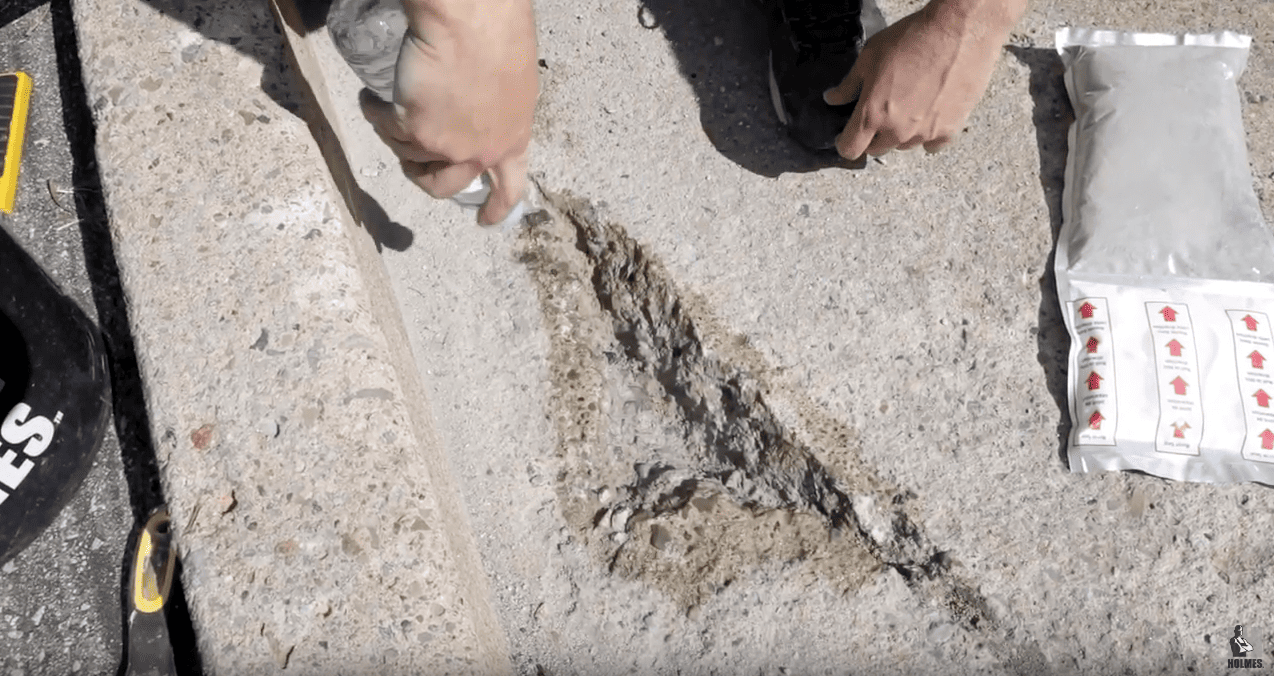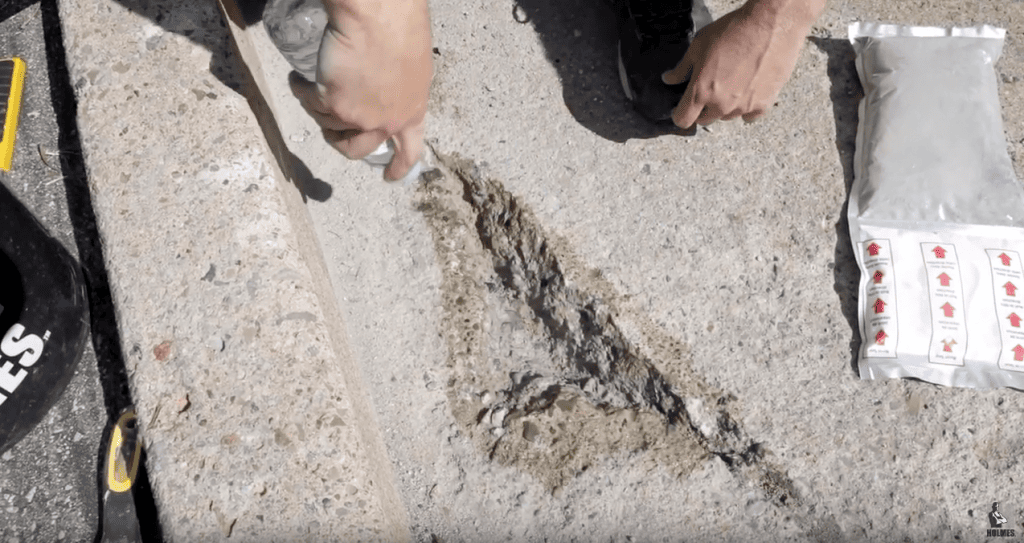 Step 4) Use the Right Protective Gear
---
Put on proper Personal Protection Equipment (PPE) like safety goggles and gloves when handling any concrete product.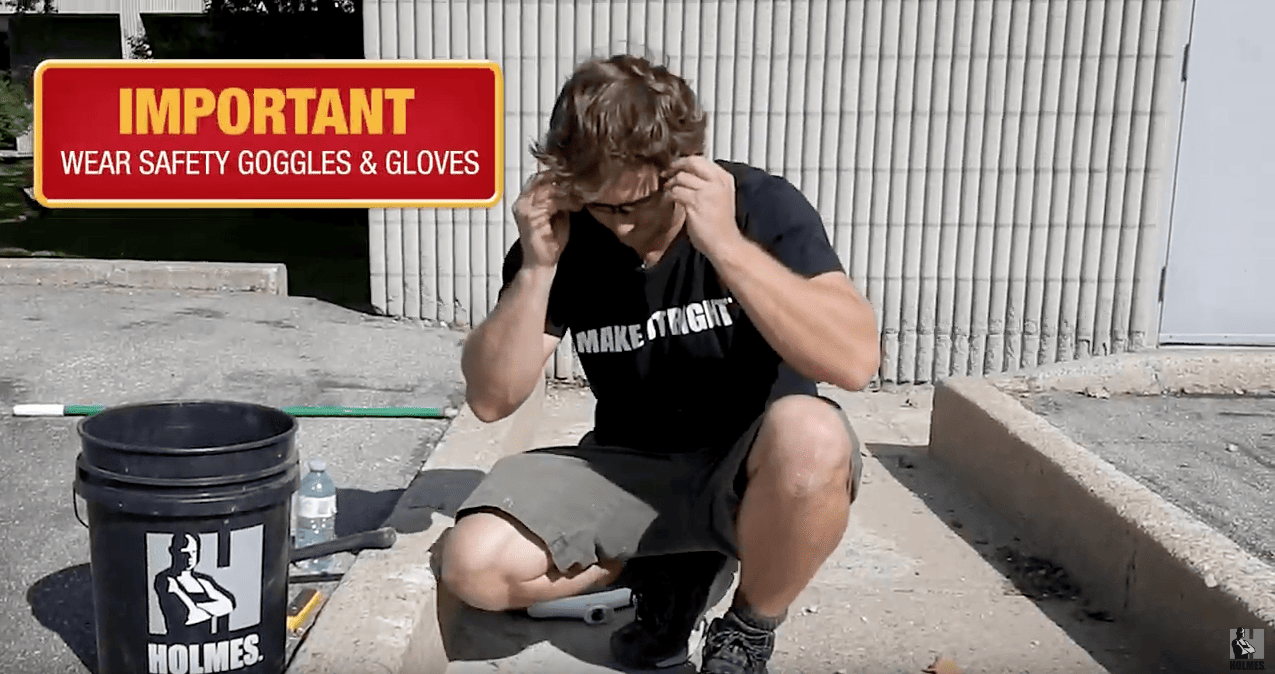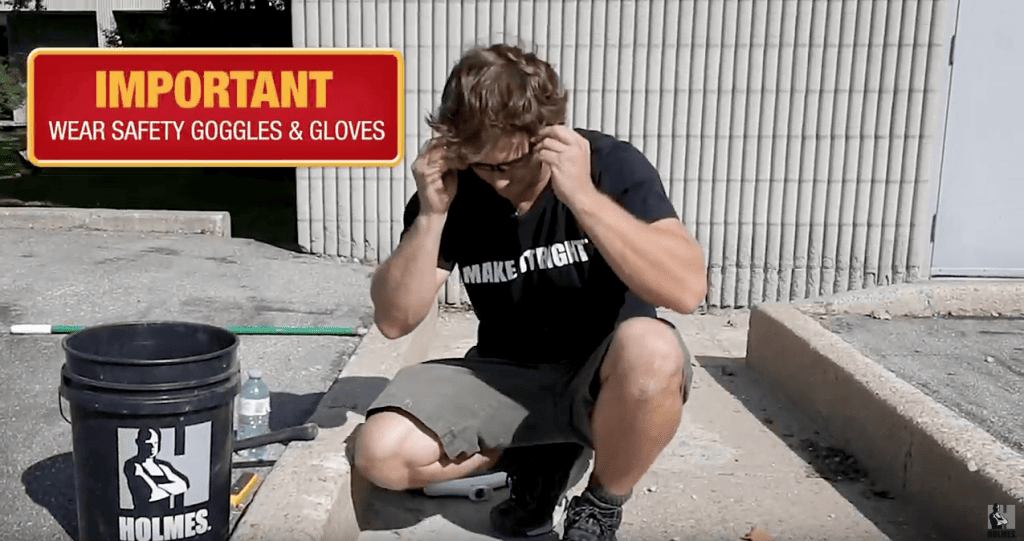 Step 5) Combine the compounds
---
Roll the liquid mixture down until the seal breaks mixing both compounds together

Step 6) Mix for 30 Seconds
---
Mix Sika Fast-Fix Power Patch back & forth for 30 second until the mixture appears as an even consistency.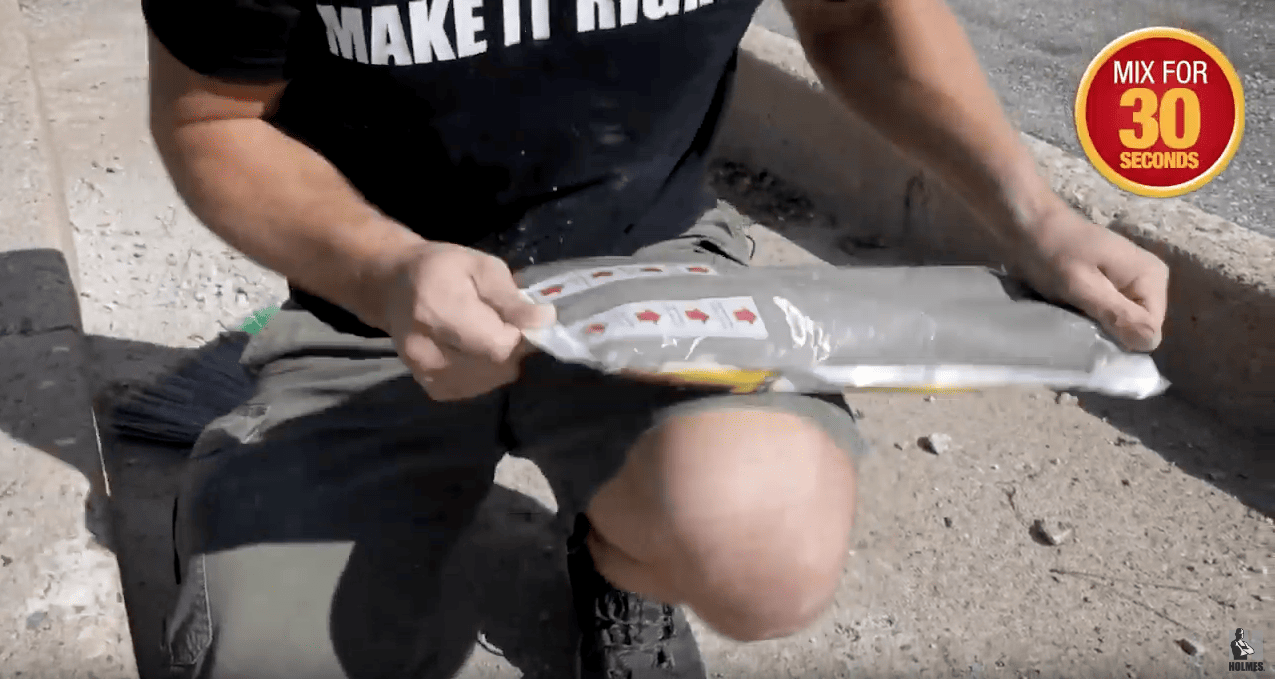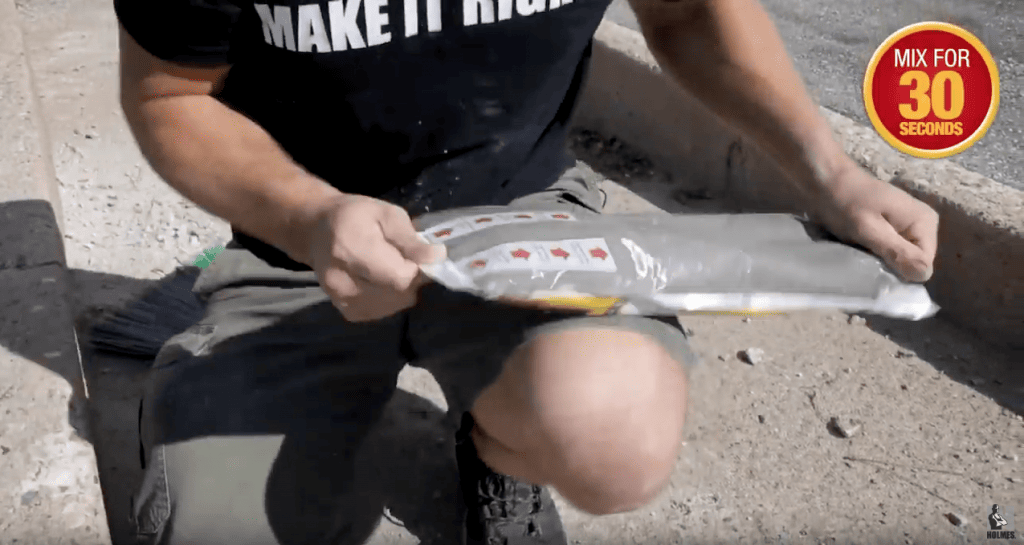 Step 7) Pour Mixture
---
Cut a small corner & pour the concrete mixture evenly into the concrete hole.
Step 8) Trowel & Finish
---
Use a trowel to smooth out the concrete and create and even surface.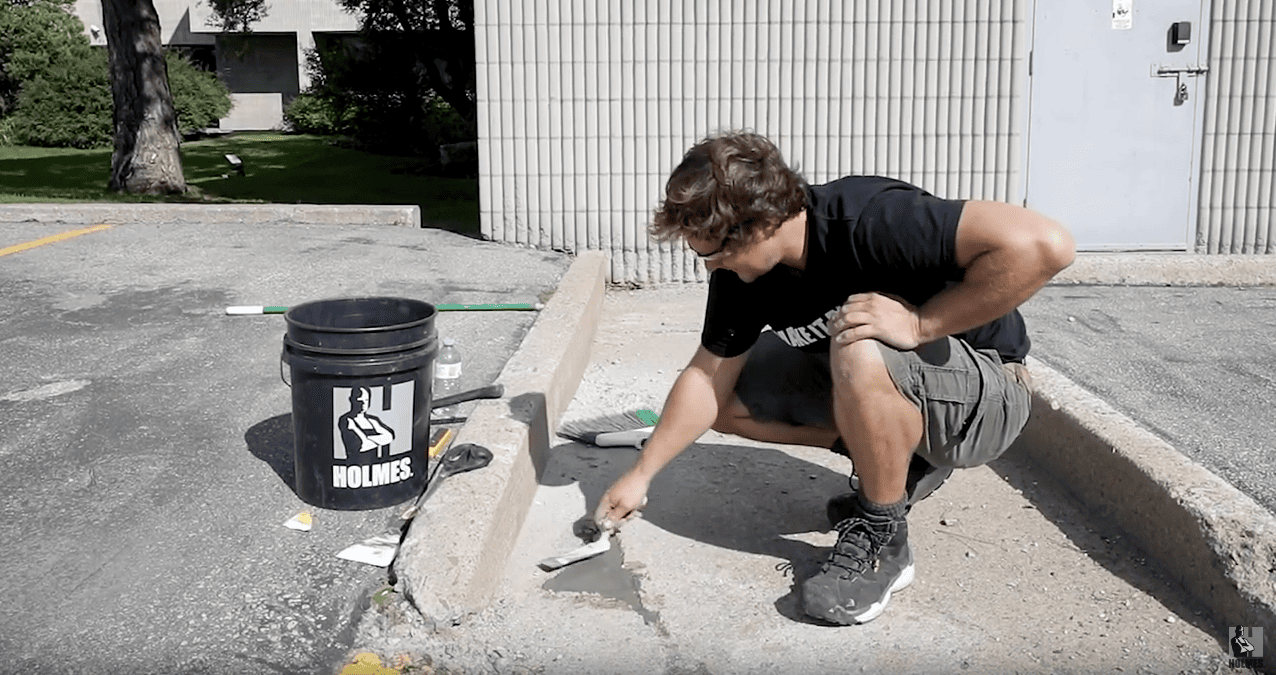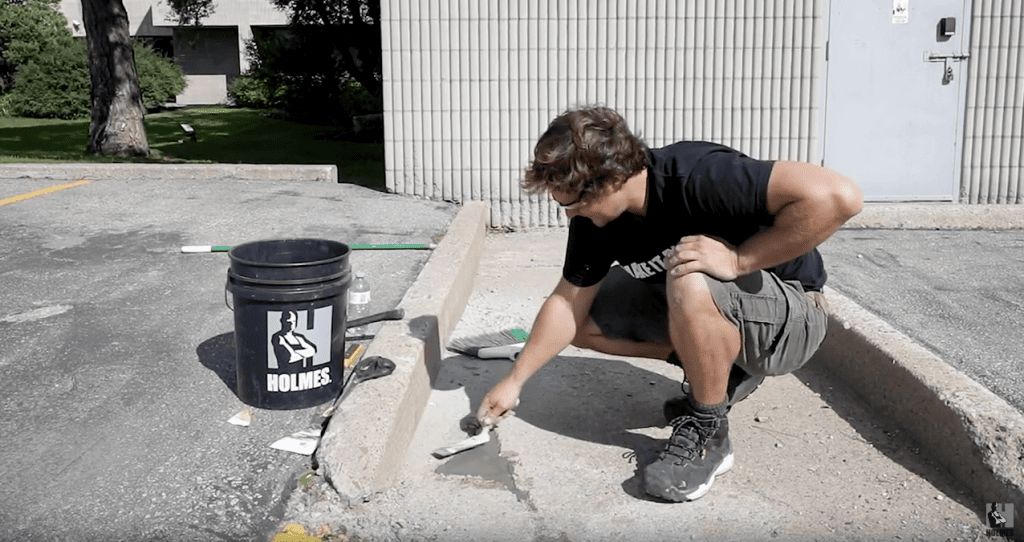 For further instructions see our video demonstration below: