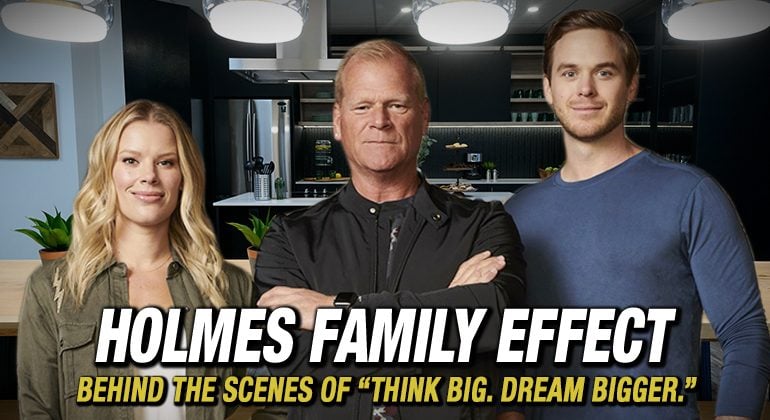 Behind the Scenes of Holmes Family Effect: Think Big. Dream Bigger.
By Mike Holmes
Thursday, April 15th, 2021 @ 12:09pm
The Solid State project was one of our most unique. This was a job that we were in the middle of when the COVID-19 pandemic struck. That meant we were forced off the job site for a little bit, while we learned to navigate this new world. 
For us, it was never a question about leaving this job in the lurch, so when we got the all okay to get back to work, we took it. We knew we had to because Solid State was such a special organization. 
Solid State is about giving young people the tools they need to take on the world. Basically, if you spend time with Solid State, you'll be able to look any challenge in the eye and know that you're enough to handle it.
It's about creating a safe, family atmosphere for people to learn and grow.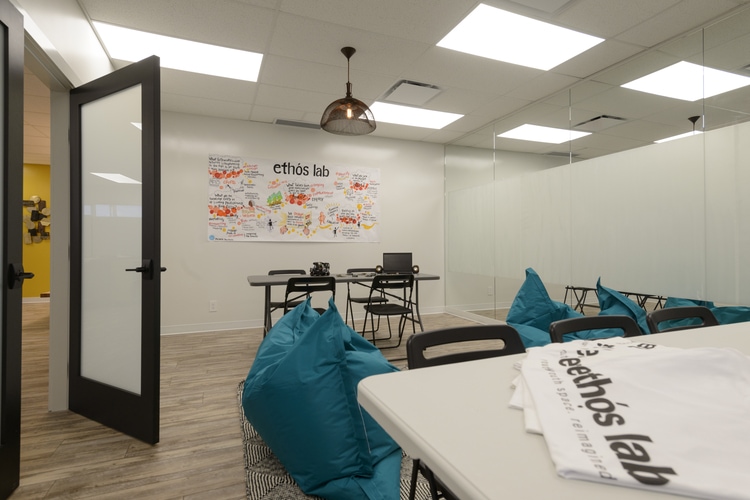 Our Hero
---
Matt is the co-founder and co-director of Solid State. He pours his heart and soul into Solid State – as he describes it, it's where he feels most alive.
The Project
---
We knew the classroom would need a lot of work, but when we saw it in person, we realized just how MUCH we'd need to change. We opted to swap the spaces, and knock down a few walls. And we needed to give Frank his own personal office space to work out of. As it stood when we arrived, his "office" space was totally taken over by equipment – and he didn't have any space to work!
This classroom needed to serve students for years to come – and a lot of the machines available were out of date, so we wanted to update the equipment too.
Contributor Highlight: Norburn Lighting and Bath Centre.
---
I have to say – Norburn Lighting and Bath Centre weren't just great partners for this Solid State job. They also helped us out with our other B.C. job with Working Gear.
Not only did they provide us with all the lighting fixtures we needed to light the way, they were also the suppliers of our plumbing fixtures and bathroom accessories. So everything from sinks, faucets, and toilets, to the grab bars in the washrooms were all provided by them. 
This is a big deal, because we needed to create usable spaces for the people coming through these centres, and efficient lighting and accessible washrooms help make that a reality.  
Contributor Highlight: RDC Fine Homes
---
We've worked with RDC Fine Homes for years as a member of my Holmes Approved Homes team – but they really came through for us in our BC jobs. Most of the work my crew and I do is in the greater Toronto area – and we weren't able to take most of our regular team across the country with us. I like my crew to be able to go home to their family every night, and we planned to be on the west coast for a few months.
Fortunately, Bob and his team stepped up for us to help us make these jobs go smoothly. Even as we dealt with the pandemic, and new restrictions to construction, the RDC team was there with us every step of the way with their tool belts.
Whether building homes for their clients, or working with us to transform these community spaces, the work RDC Fine Homes does is truly stunning, and we were lucky to have them on site with us.
The Big Reveal
---
When all was said and done, Matt's office stayed in the same location, but we made it a lot more open, with a glass sliding door.
We set up a quiet study area and of course, because this is a co op, we needed a BIG collaborative space so cohorts could come in and brainstorm.
We  needed to set up a new podcast studio for the cohorts, so that they could continue their great work.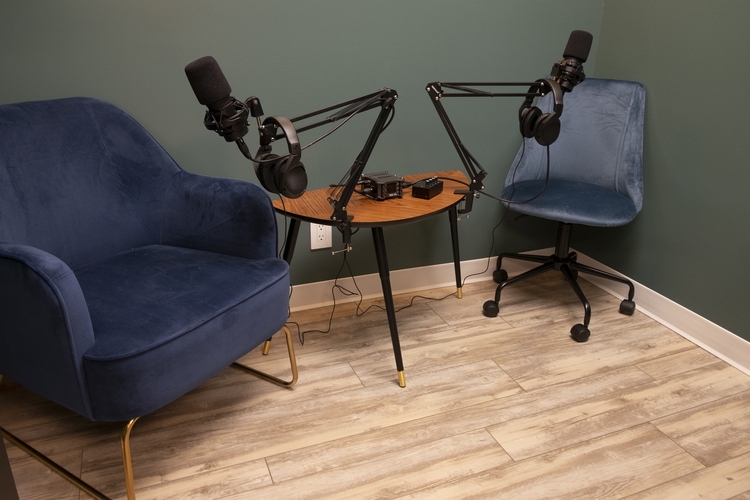 Of course, Michael is most proud of the new kitchen along with the table he and Matt put together!
READ NEXT: