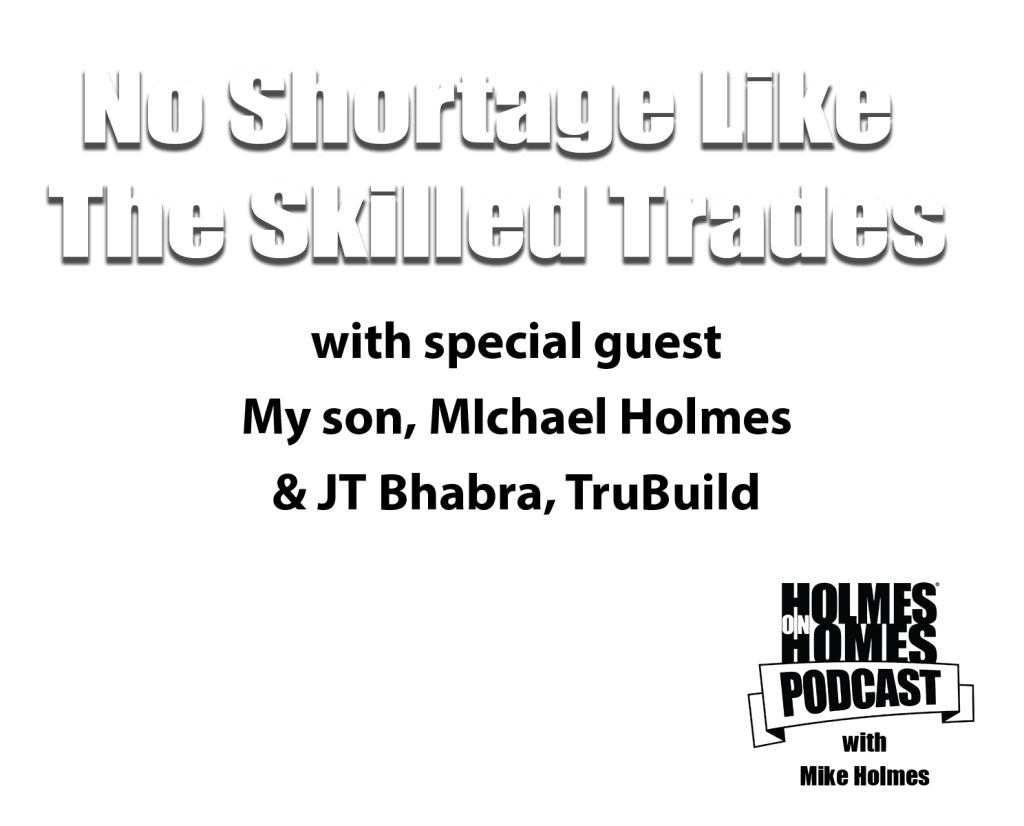 No Shortage Like The Skilled Trades
Mike Holmes has been a professional contractor for over 40 years, and over the course of his career one recurring theme he's seen has been the shortage in skilled trades —and that's largely been due to the stigma surrounding it. While him and his kids have been working hard to encourage more youth and women to join the skilled trades, this shortage is a real issue, which has been noticed by many professionals in the construction industry. There is a need to promote the skilled trades as a viable career, because we'll always need people to help build our homes, roads, and hospitals. These structures don't just sprout up out of the ground!

In this podcast episode, Mike is joined by his son, Michael Holmes -Professional Contractor & TV Host, and JT Bhabra President of TruBuild Fine Homes, Holmes Approved Homes Builder as they talk about some of the issues caused by the skilled trades shortage, what this means, and how to overcome it and encourage more people to join the trades.

The Holmes on Homes Podcast studio is brought to you from Improve Canada, Canada's largest home-improvement centre with over 350 showrooms and hundreds of expert vendors across a variety of categories. From kitchens to bathrooms, contractors, designers, window treatments, doors, furniture, decor, art, wall treatments, lighting and so much more all under one roof.
Behind The Scenes Photos
Click below to view Behind The Scenes photos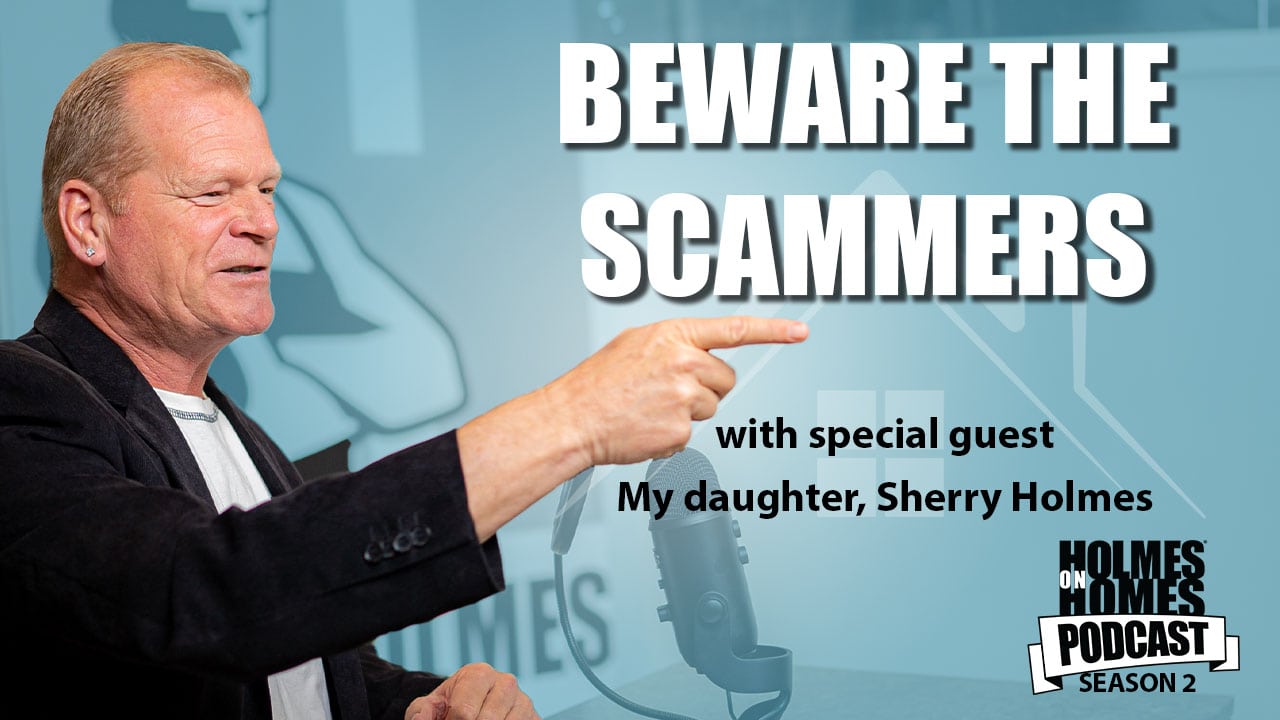 S2 | EPISODE #1
"Beware The Scammers"
In the world of technology, we live in anything has become possible. Unfortunately, that's not always a good thing especially when…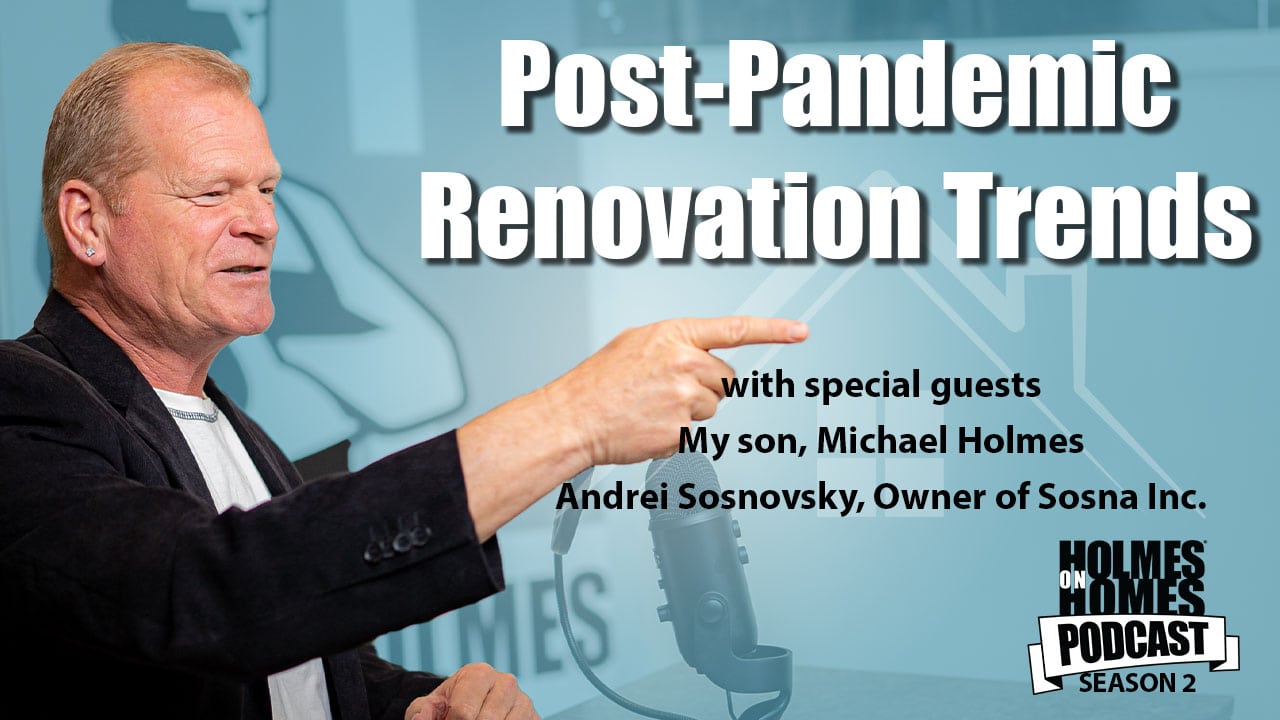 S2 | EPISODE #2 
"Post-Pandemic Renovation Trends"
While a lot of people may want to put the last two years behind them, the pandemic has truly affected the way people design and renovate their homes.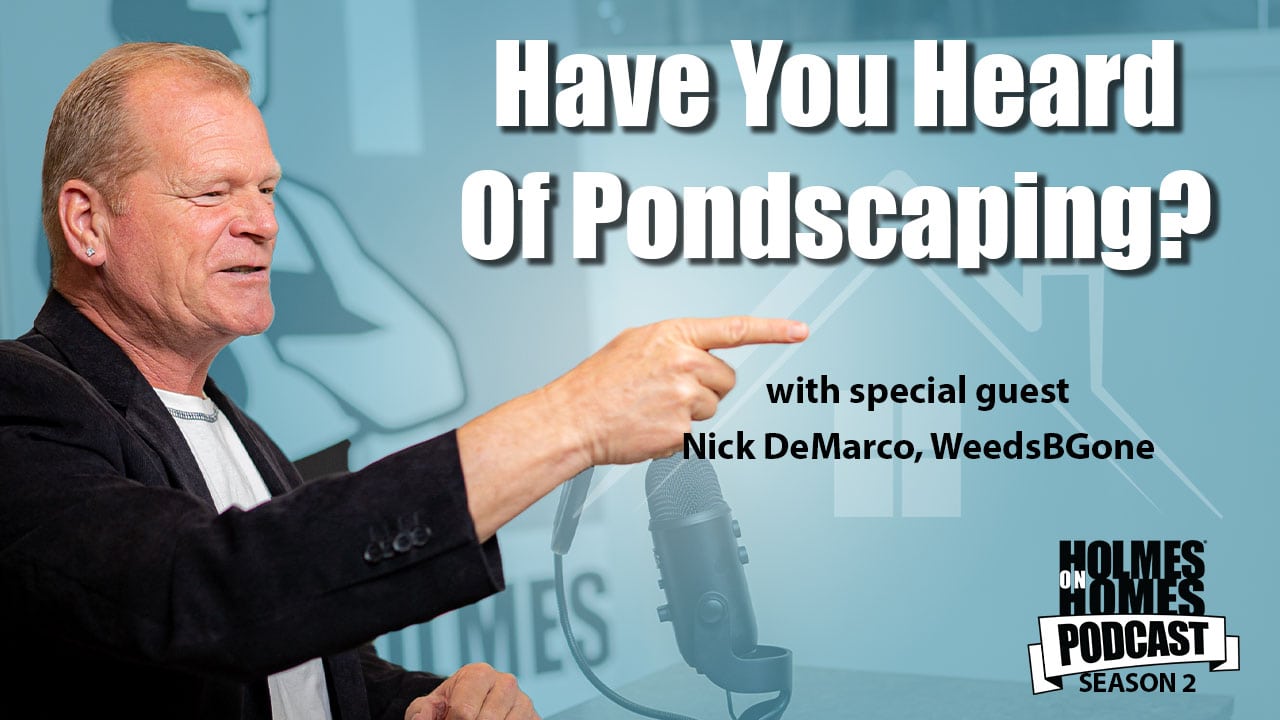 S2 | EPISODE #4
Have You Heard Of Pondscaping?
We all know about landscaping, but have you heard of pondscaping? Mike Holmes recently brought in pondscapers to help mitigate all the weeds that…