BOSCH TANKLESS WATER HEATERS
Bosch Thermotechnology is a leading source of high-quality heating, cooling and hot water systems. I am excited to introduce to you Bosch tankless water heaters. Because your hot water heater is your home's most important appliance, it's important to go with a trusted brand and hire the right professionals to have it installed. I love the Bosch Greentherm 9000 tankless water heater because it can provide your home with a continuous supply of hot water on demand and has 95% efficiency —helping you save on your energy costs.
Bosch tankless water heaters are some of the best in the industry, and with seven Greentherm 9000 models to choose from you know you'll find the perfect unit for your home's needs. With an average lifespan of 20 years, more than double that of the tank version, and backed by one of the best industry warranties in its class, Bosch gas tankless water heaters are a practical, easy way to upgrade your home.
"Bosch is the leading source of high-quality hot water systems. We've installed their gas tankless water heaters on several of our projects and they're a great system providing homeowners with a continuous supply of hot water on demand. That's why I am only installing Bosch products on my next projects"
– MIKE HOLMES
PROFESSIONAL CONTRACTOR / TV HOST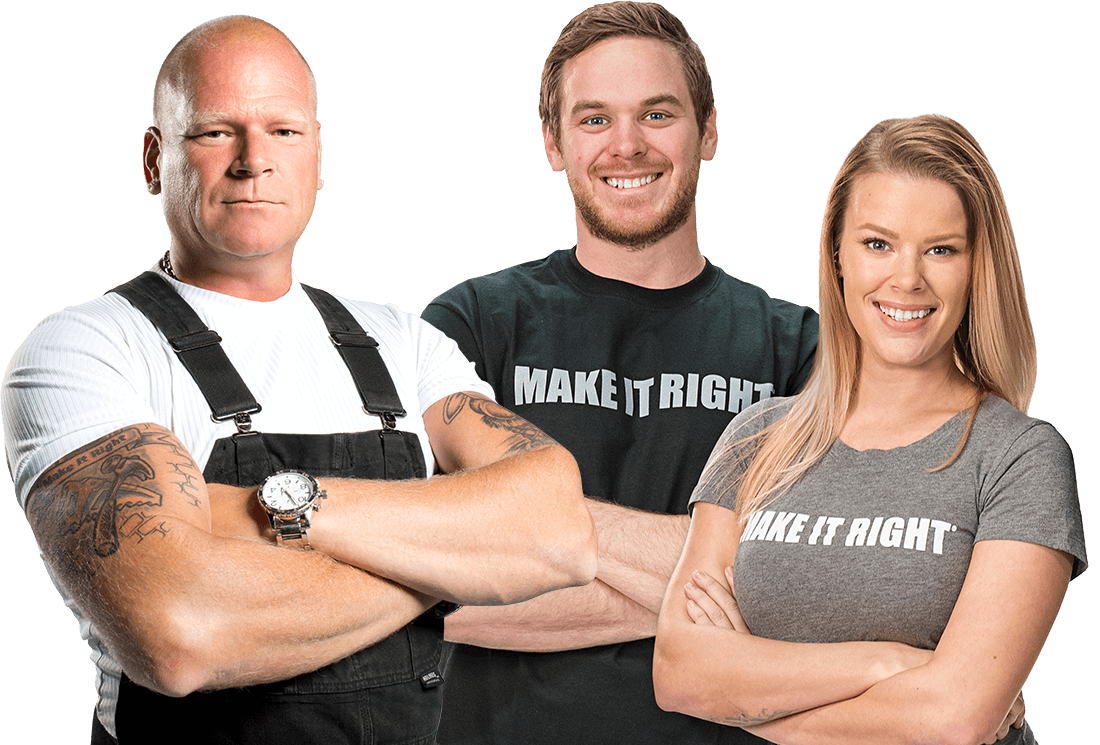 Mike Holmes
PROFESSIONAL CONTRACTOR / TV HOST
Mike Holmes Jr
PROFESSIONAL CONTRACTOR / TV HOST
Sherry Holmes
CONTRACTOR AND TV HOST
Before Everything, There's Bosch.
Simple. Reliable. Innovative.
We are committed to reinventing energy efficiency by offering smart products that work together as integrated systems that enhance quality of life in an ultra-efficient and environmentally friendly manner.
Bosch strives to bring the most energy-efficient and environmentally responsible products to global consumers. In delivering the best products at affordable prices to our markets, Bosch has established multiple collaborations and joint ventures on a global scale to bring the latest technologies to North America. All global manufacturing facilities must adhere to stringent quality standards in order to provide the trusted Bosch brand.
Bosch Official Website
For more information on Bosch Tankless Water Heaters please
visit www.bosch-homecomfort.com/us and check us on these social media channels
Bosch Greentherm 9000 Tankless Water Heater Installer Benefits
The Bosch condensing high-efficiency gas tankless water heater is the first of its kind. It delivers endless hot water on demand, along with a user-friendly high-resolution color interface, easy installation, and best of all, peace of mind
Space-saving, state-of-the-art tankless design
Ultra-efficient with UEF ratings up to 0.96
Auto-tuning for optimal performance
High-resolution color LCD interface
Wi-Fi accessory & App increases functionality
Ability to control external pumps
Industry-leading 22:1 turn-down ratio
60ft venting using 2″ pipe
Ultra Low NOx Certified
Integrated freeze protection
Stainless Steel condensing heat exchanger
Please visit www.bosch-homecomfort.com/us to learn more.