Bosch has a hydronic solution for every home. Whether you need a cost-effective Singular Combi Boiler or the quality and durability of Greenstar, you know Bosch has the right product for you.
"I love Bosch condensing boilers. They are compact, highly efficient, reliable gas condensing boilers,
insulated for ultra-quiet performance. That's why I am only installing Bosch products on my next projects"
– MIKE HOLMES
PROFESSIONAL CONTRACTOR / TV HOST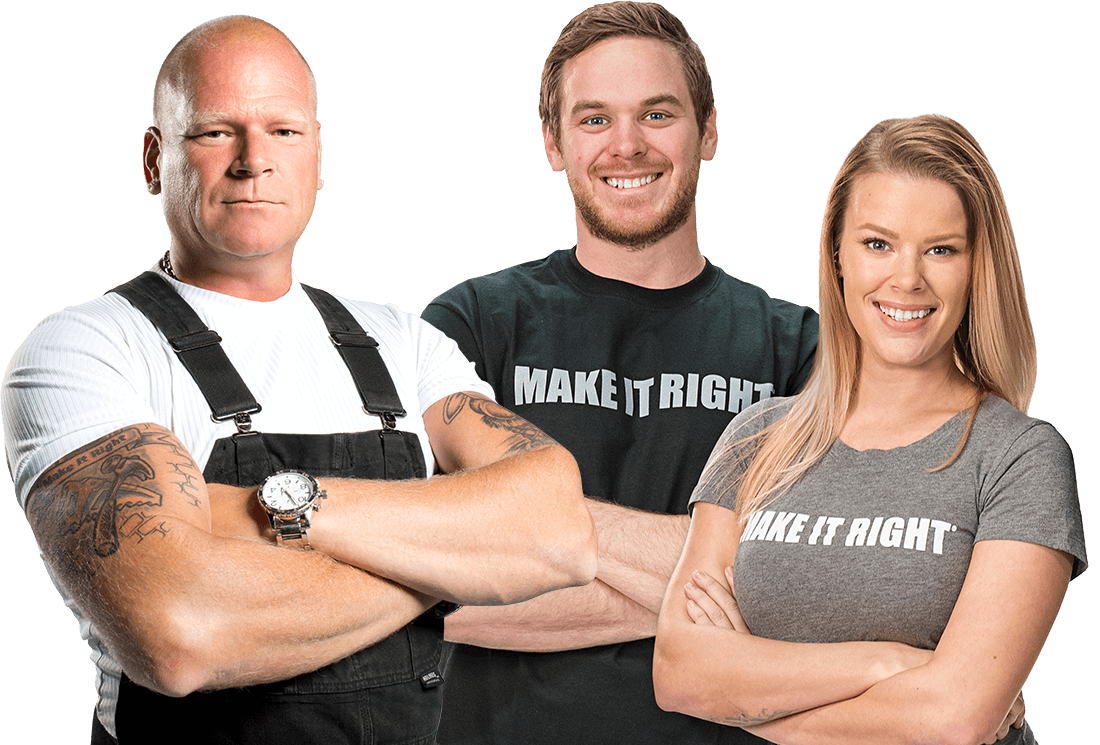 Mike Holmes
PROFESSIONAL CONTRACTOR / TV HOST
Mike Holmes Jr
PROFESSIONAL CONTRACTOR / TV HOST
Sherry Holmes
CONTRACTOR AND TV HOST
Before Everything, There's Bosch.
Simple. Reliable. Innovative.
We are committed to reinventing energy efficiency by offering smart products that work together as integrated systems that enhance quality of life in an ultra-efficient and environmentally friendly manner.
Bosch strives to bring the most energy-efficient and environmentally responsible products to global consumers. In delivering the best products at affordable prices to our markets, Bosch has established multiple collaborations and joint ventures on a global scale to bring the latest technologies to North America. All global manufacturing facilities must adhere to stringent quality standards in order to provide the trusted Bosch brand.
Bosch Official Website
For more information on Bosch Boilers please
visit www.bosch-homecomfort.com/us and check us on these social media channels
Bosch Greenstar Boiler
The Bosch Greenstar is the World's Best Selling Residential Condensing Boiler System, with over 4 million sold worldwide. Greenstar is ideal for providing comfortable heating and domestic hot water. Greenstar's ultra-quiet operation is perfect for radiant heating with panel radiators, in-floor radiant, or baseboards.
Broad BTU Output Range: Floor and Wall models with 95%AFUE and up to 5:1 modulation are available in 5 Heat-Only and 3 Combi sizes
Simplified Installation: Integral pump is standard on all models
The unique heat exchanger uses silicon in the alloy mixture to reduce service interval to every 5 years, maintain high efficiency and dramatically extend boiler life.
Combi Models High DHW Output: Up to 4 GPM DHW output on Combi models – based on ΔT at 72°F / 40°C. The large plate heat exchanger allows for lower operating temperatures and larger ΔT in DHW mode for higher efficiency and condensing operation
Many standard venting options: polypropylene (PP), flexible PP chimney liner, concentric PP kit, PVC or CPVC
Please visit www.bosch-homecomfort.com/us to learn more.
Bosch Singular Combi Boiler
Bosch Singular combi boilers are the "singular solution" for efficient, dependable home heating with up to 7.7 gallons per minute of domestic hot water production. Singular boilers are a cost-effective wall-mounted combi boiler that can be used in many hydronic heating applications.
High-efficiency condensing combi wall boiler – 95% AFUE rating
Built-in boiler circulator pump
Stainless steel primary & secondary heat exchangers for cost-effective, reliable performance
All models are field convertible from NG to LP with the included conversion kit
Capable of outdoor reset with the accessory temperature sensor (not included)
Eco-friendly low NOx metal fiber burner
Turndown ratio up to 10:1
2″ PVC vent up to 60′ (3″ venting up to 150′)
Exhaust gas temperature sensor ensures safe operation
10-year heat exchanger, 5-year parts, and 1-year labor limited warranty§
Please visit www.bosch-homecomfort.com/us to learn more.