Did you know your indoor air could be 5 times more polluted than outdoor air? Panasonic's ventilation, air purification and air conditioning expertise ensure our homes and workplaces have the freshest, cleanest air possible, removing polluted, unhealthy air and excess moisture for better indoor air quality and healthier living. Panasonic is a certified EnergyStar partner.
"You have seen me install Panasonic products throughout my career, and it's because they offer the best air quality solutions and have over 100 years of experience doing so".
– MIKE HOLMES
PROFESSIONAL CONTRACTOR / TV HOST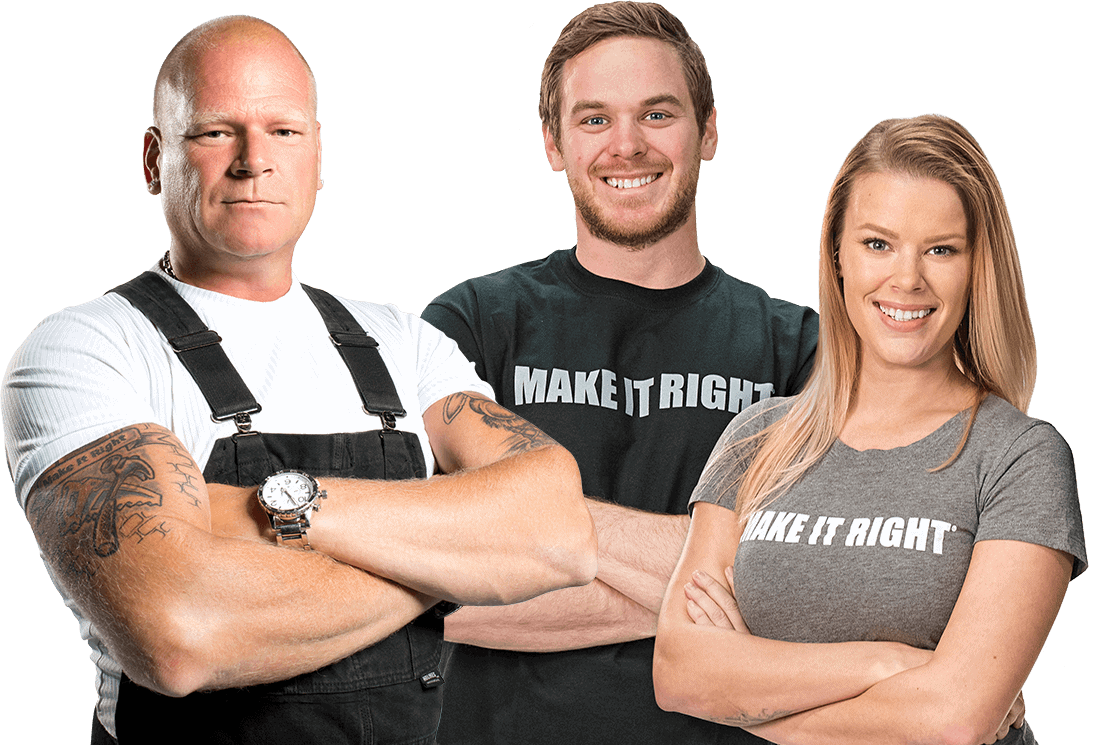 Mike Holmes
PROFESSIONAL CONTRACTOR / TV HOST
Mike Holmes Jr
PROFESSIONAL CONTRACTOR / TV HOST
Sherry Holmes
CONTRACTOR AND TV HOST

Panasonic's expertise in ventilation & filtration and air purification & circulation ensures our homes have the freshest, cleanest air possible.
WhisperAir Repair Air Purification Device
This spot purification device uses Panasonic's patented nanoe™ X technology. It purifies contaminated air in your home by inhibiting the growth of bacteria, viruses, allergens and mold. It also breaks down hazardous substances, for a healthier home environment.
Panasonic's nanoe TM X technology will deodorize and remove unwanted smells from your home. This means a fresher, cleaner indoor environment. And it does so quietly! If you are concerned about mold, allergens, bacteria, this technology will actually inhibit the growth of these things.
WhisperAir Repair's impact on odors, allergens, pollens and hazardous substances was based on testing in an 812ft³⁄23m³ room. WhisperAir Repair's ability to inhibit growth of virus (tested with Bacteriophage ΦX174), mold (tested with Alternaria), was based on testing in an 883ft³⁄25m³ area. Bacteria (gram-positive Staphylococcus epidermidis) testing was based on a 1728ft³⁄49m³ room. Please refer to the Panasonic website for more details: us.panasonic.com/ventfans.
Swidget Smart Controls
Swidget Smart Controls detect unhealthy air and automatically control Panasonic's ventilation products, enabling it to remove the unhealthy or contaminated air. 24 hours a day, 365 days a year, you can rest assured that the quality of the air you're breathing is always fresh and healthy.
Swidget Smart Controls can be added to a wide range of Panasonic ventilation solutions to ensure you are breathing the highest quality air. Swidget has a variety of sensors that monitor motion, temperature, humidity and air quality.  Use the Swidget App to control your devices with schedules and automations. Connect to Alexa or Google Assistant for voice control.
PANASONIC Ventilation Fans
The Panasonic Whisper ventilation fans and energy recovery ventilators refresh indoor spaces by bringing fresh air in from the outside and venting out harmful CO2, allergens and moisture from stuffy, damp indoor air. Breathe easier and feel energized with cleaner, fresher, well-ventilated air.
ERV (Energy Recovery Ventilator)
Panasonic's Intelli-Balance™ and WhisperComfort ERV are fantastic solutions for builders and homeowners. WhisperComfort Energy Recovery Ventilator (ERV) is a stand-alone system that provides balanced ventilation.
Panasonic
For more information on Panasonic please
visit Panasonic and check us on these social media channels