Eaton is one of the most reputable global power management companies in over 175 countries. They believe in providing people with the tools needed to use power more efficiently, safely, reliably and sustainably. Their vast line of products are found in industries and markets throughout the world such as residential, commercial and institutional buildings, data centers, utilities, industrial facilities, mining, oil and gas, and machine original equipment manufacturers.
Eaton Complete Home Surge Protection
Your appliances are likely the most expensive items in your home. It only takes one electrical surge to destroy them. An Eaton Whole Home Surge Protector protects your home electronics from the damaging effects of electrical surges.
"Don't let an unexpected surge damage your valuable home electronics and appliances. Protect your home from damaging surges with Eaton's Complete Home Surge Protection – installed right at your breaker panel."
– THE HOLMES'
CONTRACTORS / TV PERSONALITIES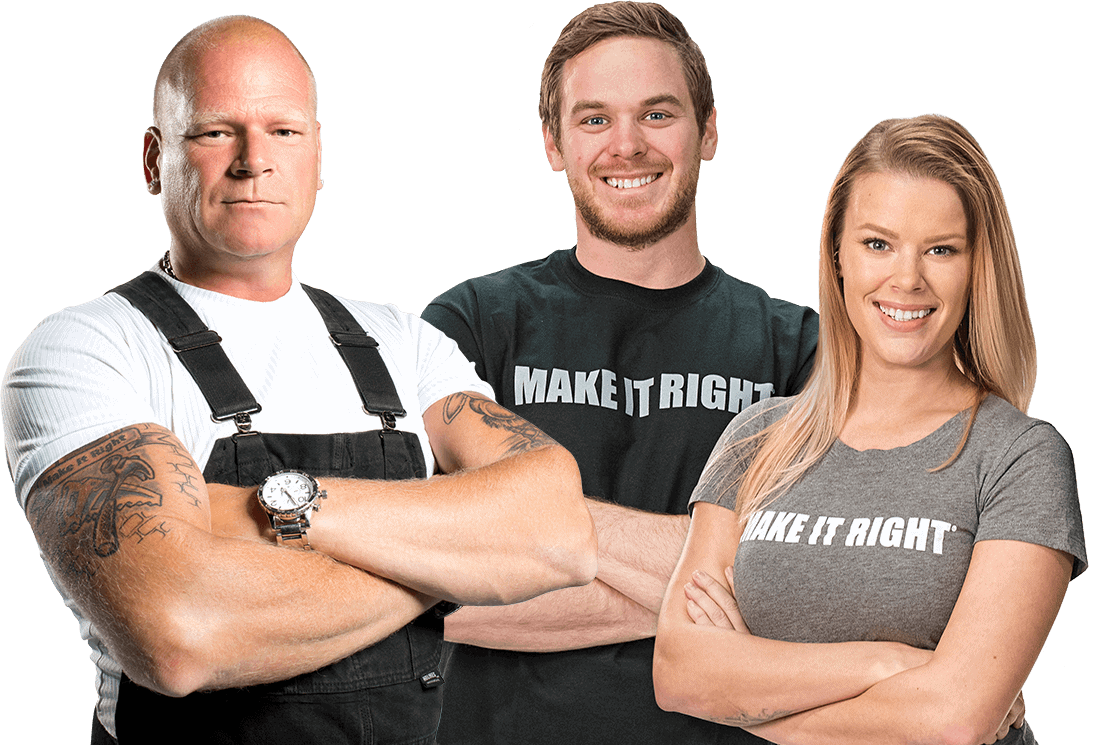 Mike Holmes
PROFESSIONAL CONTRACTOR / TV HOST
Mike Holmes Jr
PROFESSIONAL CONTRACTOR / TV HOST
Sherry Holmes
CONTRACTOR, PART-TIME DESIGNER & WEEKEND DIYER
Eaton Official Website
For more information on Eaton products, please visit Eaton.com/residential or find us on the social media channels above.
Eaton Complete Home Surge Protection
Eaton's Complete Home Surge Protection is designed to safely direct energy away from your home electronics and appliances such as televisions, computers, entertainment systems, washer and dryers, ovens, dishwashers, microwaves, refrigerators, air conditioners, furnaces and much more. A licensed electrician can install it at your homes breaker panel, so if there is ever a surge, the device will stop it from traveling through your home. It's the ultimate surge protection for your home.
For more information, visit: www.eaton.com/surgetrap
Wi-Fi Smart Devices
Wi-Fi smart switches, receptacles, and dimmers from Eaton set up quickly and easily with Amazon's Alexa App–no other hubs or controllers are necessary. Plus, Frustration-Free Setup starts the connection automatically. Schedule lights to go ON and OFF–and even DIM–to fit your daily routine. Save energy and feel more comfortable and secure. You can even add voice-control using an Amazon Echo device. 
For more information, visit: www.eaton.com/wifismart
Wi-Fi smart device videos
Eaton's Wi-Fi smart device products
Sherry Holmes with Eaton's new Wi-Fi smart voice dimmer
Eaton Plug-On Neutral Solutions
Eaton's innovative BR and CH Plug-On neutral portfolio is a line of load centres that has been masterfully redesigned to ensure reduced installation time which means quicker and easier installation than the competition. The short body redesign of the BR electronic breaker optimizes the gutter space and saves time with an easier installation. Plug-On neutral design eliminates the pig tail connection providing you with time and labour savings. Self-leveling tabs for quick drywall offset, only one in the industry with this feature and an inboard neutral to increase gutter space for easier installation of conductors. Using products such as the Eaton Plug-On Neutral can help reduce the risk of electrical fires and not only that but will leave you with a clean and professional look. 
For more information, visit: www.eaton.com/plugonneutral
Plug-On Neutral Web Videos
Watch Mike Holmes Jr. talk about the innovation behind Eaton's Plug-on Neutral load center with the help of Eaton's master electrician Frank Cozzolino. A load center that provides a clean, easy and labor saving solution for contractors in the multi-family and single-family residential construction markets.