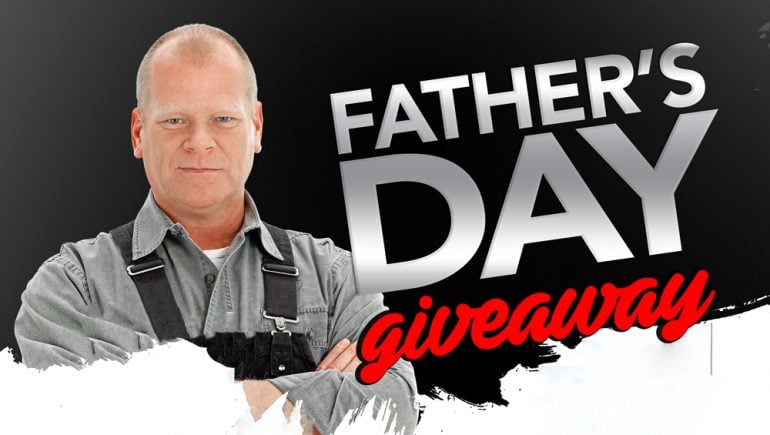 Father's Day Giveaway 2019
By Mike Holmes
Monday, June 3rd, 2019 @ 4:45pm
CONTEST CLOSED.
Thank you for participating.
In honour of Father's Day, Mike Holmes, Mike Homes Jr., and Sherry Holmes want to help make your dad's day special.
Over the next week – each member of the Holmes family will be announcing prizes they're giving.
How to Play
---
It's easy to enter – follow these steps for a chance to play.
1) Keep an eye out for the Holmes family to post videos describing each prize.
2) To win, leave your favourite dad story, or dad joke in the comments.
3) Make sure you're following each of them on Facebook for a chance to win!
Facebook Profiles: Mike Holmes | Mike Holmes Jr. | Sherry Holmes
The Prizes:
---
We've got some exciting prizes to give away that will be perfect for any dad in your life.
(1) A Schlage Sense – Smart Deadbolt with wifi adapter.
(1) Eaton whole home surge protector
Eaton & Holmes gift pack.
Napoleon
(2) Napoleon TravelQTM 285 with griddle
Sika Home Maintenance Prize Pack
(1) Champion 1200-watt portable generator.
Please note: All winners will be notified by Father's Day, but we can't guarantee prizes will arrive by June 16th, 2019.