Ladder Lockdown provides users with a safety saddle that helps makes one of the most dangerous tools in the world, safer to use. Ladder Lockdown was born from a passion to save lives and prevent ladder injuries from happening on the jobsite and at home. Ladder Lockdown promotes ladder safety and awareness by educating homeowners and professional contractors about the risks involved when using a ladder, in hopes to greatly reduce the number of ladder related injuries and deaths each year.
Ladder Lockdown
Mike and Sherry Holmes explains the dangers of using ladders and the amount of related injuries and how Ladder Lockdown can prevent those accidents.
"Every homeowner can benefit from owning a Ladder Lockdown. It's a great addition to your tool kit because it gives you the stability to work on your ladder on any surface, with confidence."
– THE HOLMES'
CONTRACTORS / TV PERSONALITIES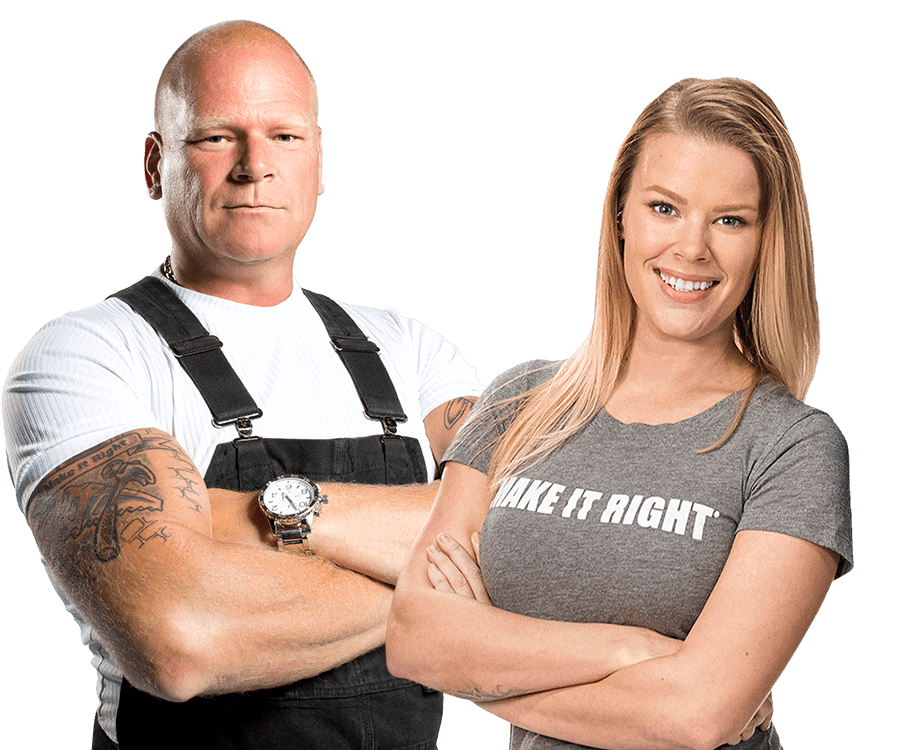 Mike Holmes
PROFESSIONAL CONTRACTOR / TV HOST
Sherry Holmes
CONTRACTOR, PART-TIME DESIGNER & WEEKEND DIYER
Ladder lockdown Official Website
For more information on LadderLockdown® please visit: www.ladderlockdown.com and check us on these social media channels
Ladder Lockdown is a safety saddle specifically designed for use in conjunction with a ladder and proper ladder techniques. The saddle provides security for the ladder user by preventing ladder kick out and reduces lateral movement. Ladder Lockdown can be used on a multitude of surfaces from concrete, wood, sand, grass, ice and snow. The saddle is a perfect tool for any contractor and homeowner.
For more information, visit: www.ladderlockdown.com