Champion Power Equipment is a market leader in power generation equipment, with years of experience providing dependable and durable power products. Champion products are designed with portability in mind. They can be stored, moved and used with ease no matter where you need power. Whether for work, recreation or home-use, Champion creates the power that makes your life easier, including open frame generators, lightweight inverter generators, dual fuel portable generators and standby generators.
Champion Standby Generators
A Champion home standby generator provides peace of mind, security and convenience for your family during an emergency by automatically powering the essentials or your entire home.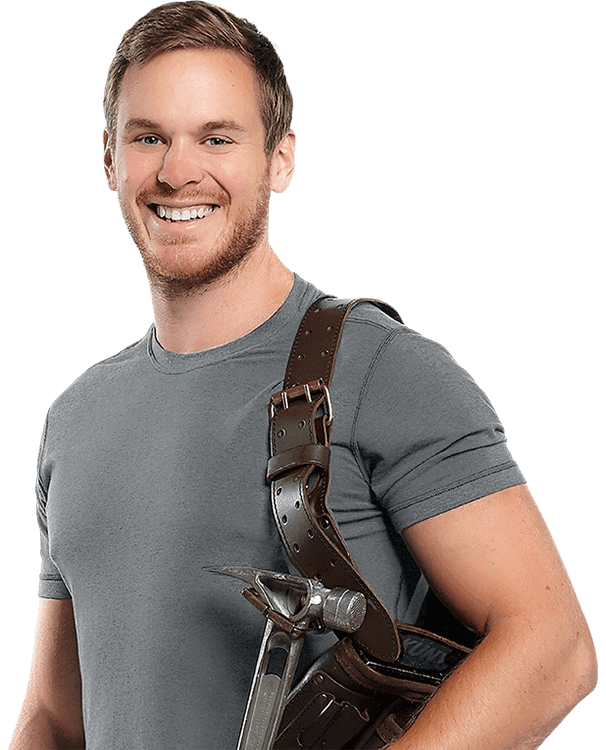 "Having a generator is about peace of mind. Having a reliable source of power protects you and your family. For me, the ultimate solution is the Champion standby generator. It constantly monitors your power and automatically kicks on when needed."
– Mike Holmes Jr
PROFESSIONAL CONTRACTOR / TV HOST
Champion Official Website
For more information on Champion Generators please visit: www.championpowerequipment.com and check us on these social media channels
Mike Holmes Jr Top 5 Generator Uses
Mike Holmes Jr goes through his Top 5 Things You Can Do With A Generator in the video. When you encounter a power outage having backup power from a generator can help put you at ease.
Mike Holmes Jr goes through some situations where a backup generator is needed including:
Need to power a job site
On a camping trip
Lose power
Power for a party
Open Frame Generators
Durable steel frame
Great addition to an RV or cabin/cottage
Travel-ready models available with standard 30A and 50A RV outlets—enough power to start and run everything in an RV
Select models equipped with u-shape folding handle and never-flat tires (for easy maneuvering and transportation)
Inverter Generators
Available in 2,000 watts to over 3,000 watts
Delivers backup power during an emergency
Lightweight, powerful and quiet
Ideal for special events, RV camping, hunting, fishing, tenting or tailgating
Travel-ready models available with standard 30A RV outlet
Produces clean power (<3% THD)
Suitable for sensitive electronics, such as computers and flat screen TVs
Smart Economy Mode adjusts engine operation according to how much power is required
Higher fuel economy and extended engine life
Can connect to other Champion inverters for increased power
Equipped with carrying handle, foldaway handle and wheel kit for easy maneuvering and transportation
Dual Fuel Generators
Gas or propane operated
Patented fuel selector switch for safe operation
Standard run times starting at 8 hours (full tank of gas) or up to 10.5 hours (full 5 gallon/20lb propane tank at 50% load)
Select models equipped with easy pull recoil start or push-button electric start (battery included)
Standby Generators
Continuously monitors home's electrical supply
Automatically supplies electricity when an interruption in utility power is detected
Never needs refueling (connected directly to gas line)
Allows you to choose the power you need to safeguard your home and family
Continues to operate no matter how long the power is out
For more information, visit: www.championpowerequipment.com